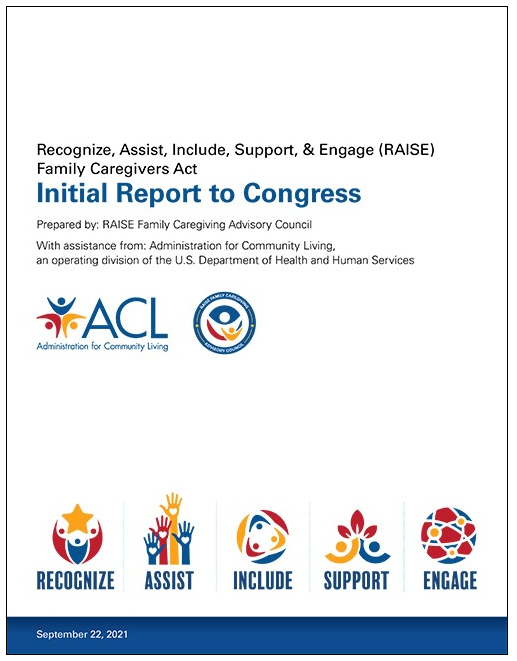 On September 22, 2021, the Recognize, Assist, Include, Support, and Engage (RAISE) Act Family Caregiving Advisory Council delivered its initial report to Congress.  It includes a comprehensive review of the current state of family caregiving and 26 recommendations for how the federal government, states, tribes, territories, and communities—in partnership with the private sector—can better Recognize, Assist, Include, Support, and Engage family caregivers. 
Download the RAISE Family Caregivers Act Initial Report to Congress.
To learn more about how the council developed this report, check out the Implementing the RAISE Family Caregivers Act factsheet.
Read the press release.
Help us spread the word about how to #RAISEcaregivers with this social media toolkit.
5 Priority Areas of the Recommendations
Increased awareness of family caregiving.
Increased emphasis on integrating the caregiver. into processes and systems from which they have been traditionally excluded.
Increased access to services and supports to assist family caregivers.
Increased financial and workplace protections for caregivers.
Better and more consistent research and data collection.