Advancing independence, integration, and inclusion throughout life
The Administration for Community Living was created around the fundamental principle that older adults and people of all ages with disabilities should be able to live where they choose, with the people they choose, and with the ability to participate fully in their communities.
By funding services and supports provided primarily by networks of community-based organizations, and with investments in research, education, and innovation, ACL helps make this principle a reality for millions of Americans.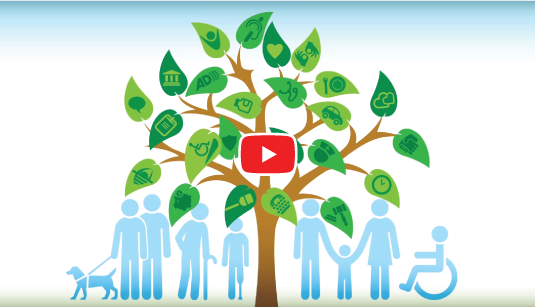 Need Help?
Find help for yourself or another older adult or disabled person
For Partners, Professionals, and Researchers
Find program and grants info, technical assistance, and more
About Community Living
All people, regardless of age or disability, should be able to live independently and participate fully in their communities and have the right to make choices and control the decisions in and about their lives.
Housing and Services Resource Center
The HSRC fosters collaboration and cross-sector partnerships in order to streamline access to services, better leverage resources, and ultimately make community living possible for more people.
Important Info for Medicaid Beneficiaries
Action needed to protect coverage as COVID-19 eligibility provisions end. 
The Rehabilitation Act at 50:
September 26 marks the 50th anniversary of the passage of the Rehabilitation Act of 1973, the first civil rights legislation protecting disabled people from discrimination. 
Last modified on 01/11/2019