Advancing independence, integration, and inclusion throughout life
The Administration for Community Living was created around the fundamental principle that older adults and people of all ages with disabilities should be able to live where they choose, with the people they choose, and with the ability to participate fully in their communities.
By funding services and supports provided primarily by networks of community-based organizations, and with investments in research, education, and innovation, ACL helps make this principle a reality for millions of Americans.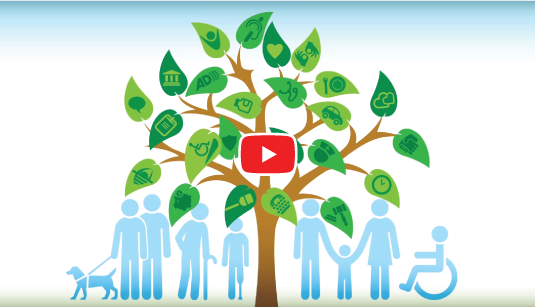 Need Help?
Find help for yourself or a loved one
For Partners, Professionals, and Researchers
Connect to programs, services, and more
  START HERE
About Community Living
All people, regardless of age or disability, should be able to live independently and participate fully in their communities and have the right to make choices and control the decisions in and about their lives.
Housing and Services Resource Center
Created for people working in the networks that provide HCBS, housing services, mental health services, and others that help people live independently. The goal is to foster cross-sector partnerships in order to streamline access to services, better leverage resources, and ultimately expand community living.
Latest News
ACL's latest announcements and blog posts, as well as news stories about aging and disability issues.
ACL A-Z
Here is a alphabetical list of
ACL programs, networks,
and focus areas.
Last modified on 01/11/2019