Lance Robertson
Administrator and Assistant Secretary for Aging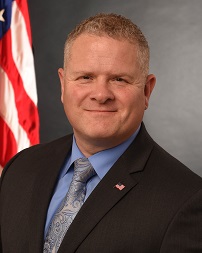 Lance Robertson was appointed to serve as Assistant Secretary for Aging and ACL's Administrator on August 11, 2017.
His vision for ACL focuses on five pillars: supporting families and caregivers, protecting rights and preventing abuse, connecting people to resources, expanding employment opportunities, and strengthening the aging and disability networks.
His leadership in the fields of aging and disability began in Oklahoma, where he served for 10 years as the Director of Aging Services within the state's Department of Human Services. Prior to that, he spent 12 years at Oklahoma State University, where he co-founded the Gerontology Institute and served as the executive director of the nation's largest regional gerontology association.
Asst. Sec. Robertson earned his undergraduate degree from Oklahoma State University and a master of public administration degree from the University of Central Oklahoma, and he is a veteran of the United States Army.
Mary Lazare
Principal Deputy Administrator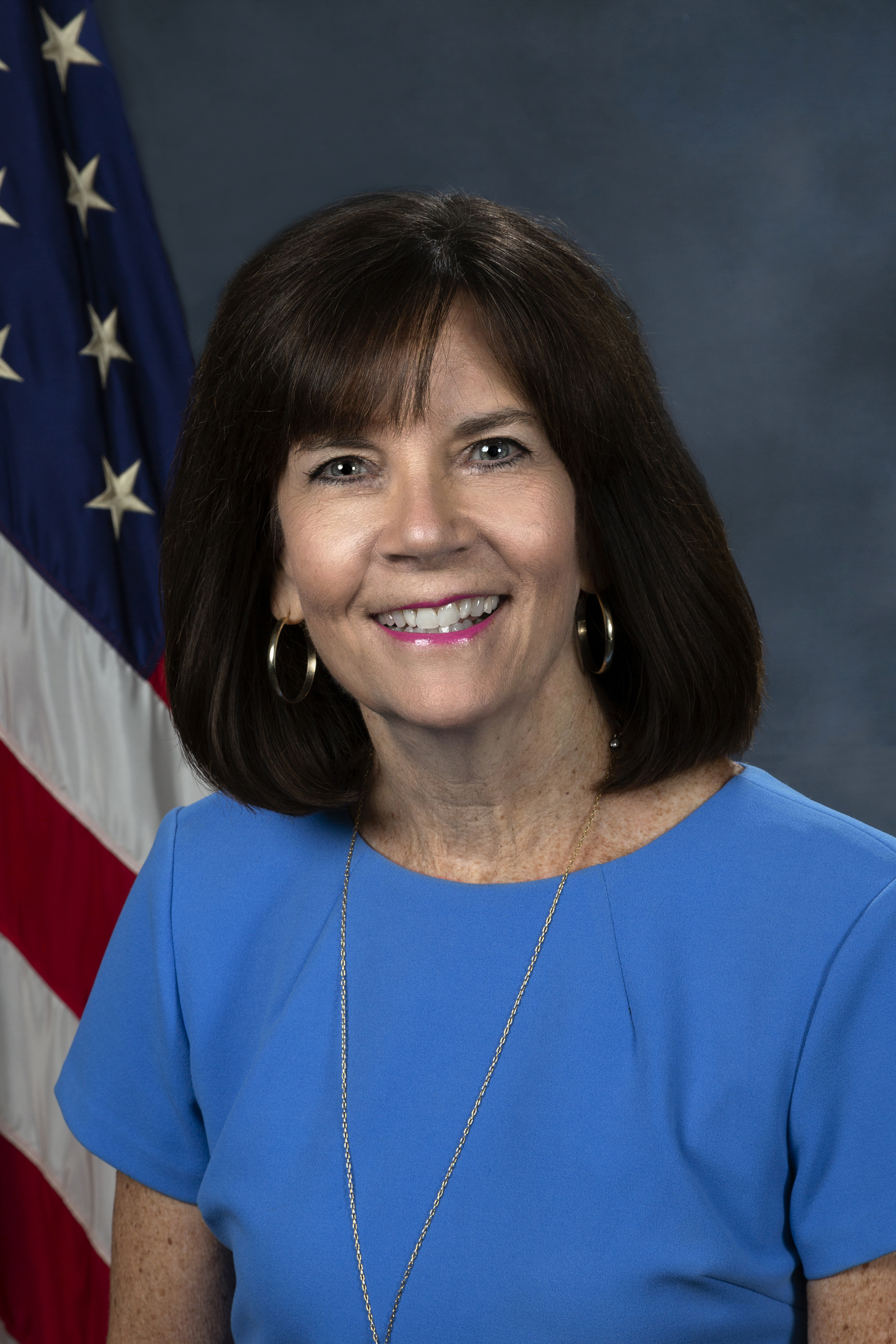 Mary Lazare was sworn into office as the Principal Deputy Administrator for the Administration for Community Living (ACL) at the U.S. Department of Health and Human Services on June 19, 2017. 
Ms. Lazare comes to ACL from St. Louis, Missouri, where she served from 2004 to 2006 as Vice President for Home and Community-Based Services for Lutheran Senior Services. As Vice-President, Ms. Lazare reorganized and developed a structure to streamline the operations of home health, hospice, and private duty services. She also reorganized older adult outreach social services such as SHIP, the Good Neighbor Program, and elder fraud prevention.
Prior to this role, Ms. Lazare served as Vice President of Senior Care Facilities and Community Health Ministries at Ascension Health, the nation's largest health system. As Vice-President, Ms. Lazare provided community health center oversight; and advanced advocacy work with government relations officials.
Ms. Lazare also served as Vice-President of Senior Services and Home Care Services at BJC Health Care for 13 member hospital systems and 6 skilled nursing facilities. She developed one of the first housing with support services program at a retirement campus in St. Louis.
She also served as Executive Director for the Jewish Center for the Aged, for a 280 bed Medicare/Medicaid Skilled Nursing Facility. As Executive Director, she worked with the Ombudsman Program and enriched shared living for developmentally disabled older adults.
Ms. Lazare's extensive senior health experience reaches into the community, where she served as Chair of both the Missouri Association of Homes for Aging and the American College of Health Care Administrators.  She is a 2000 graduate of Leadership St. Louis and was a member of the Leading Age House of Delegates.
Ms. Lazare received her undergraduate degree in therapeutic recreation and recreation therapy from the University of Missouri in Columbia.  She later received Master's Degrees in Gerontology from Lindenwood University and in Business Administration and Management from Maryville University of Saint Louis.
---
Center Directors
Dan Berger
Deputy Administrator for Management and Budget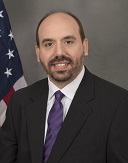 As Deputy Administrator for Management and Budget, Mr. Berger serves as the Executive Officer and Chief Financial Officer, and oversees the administration of ACL's financial resources; discretionary and mandatory grants; information technology and telecommunications; procurement and facilities services; personnel and human capital development; and internal control activities. Under his leadership, the Center for Management and Budget is responsible for improving the efficiency and effectiveness of ACL's operations and providing effective administrative services to support ACL's programs.
Prior to assuming his current position, Mr. Berger served in a variety of budget and management positions in HHS. Management positions at AoA included Director of the Center for Management and Budget, Director of the Office of Management Analysis and Resources, and Director of the Office of Information Resources Management. He entered federal service as a Presidential Management Fellow in 1997 and spent 8 years as a budget analyst in the Office of the Secretary and AoA.
He received a Master of Public Administration degree from Northeastern University and bachelor's degrees in history and politics from Brandeis University. He resides in Fairfax, Virginia, with his wife and three children.
Lori Gerhard
Acting Director, Center for Integrated Programs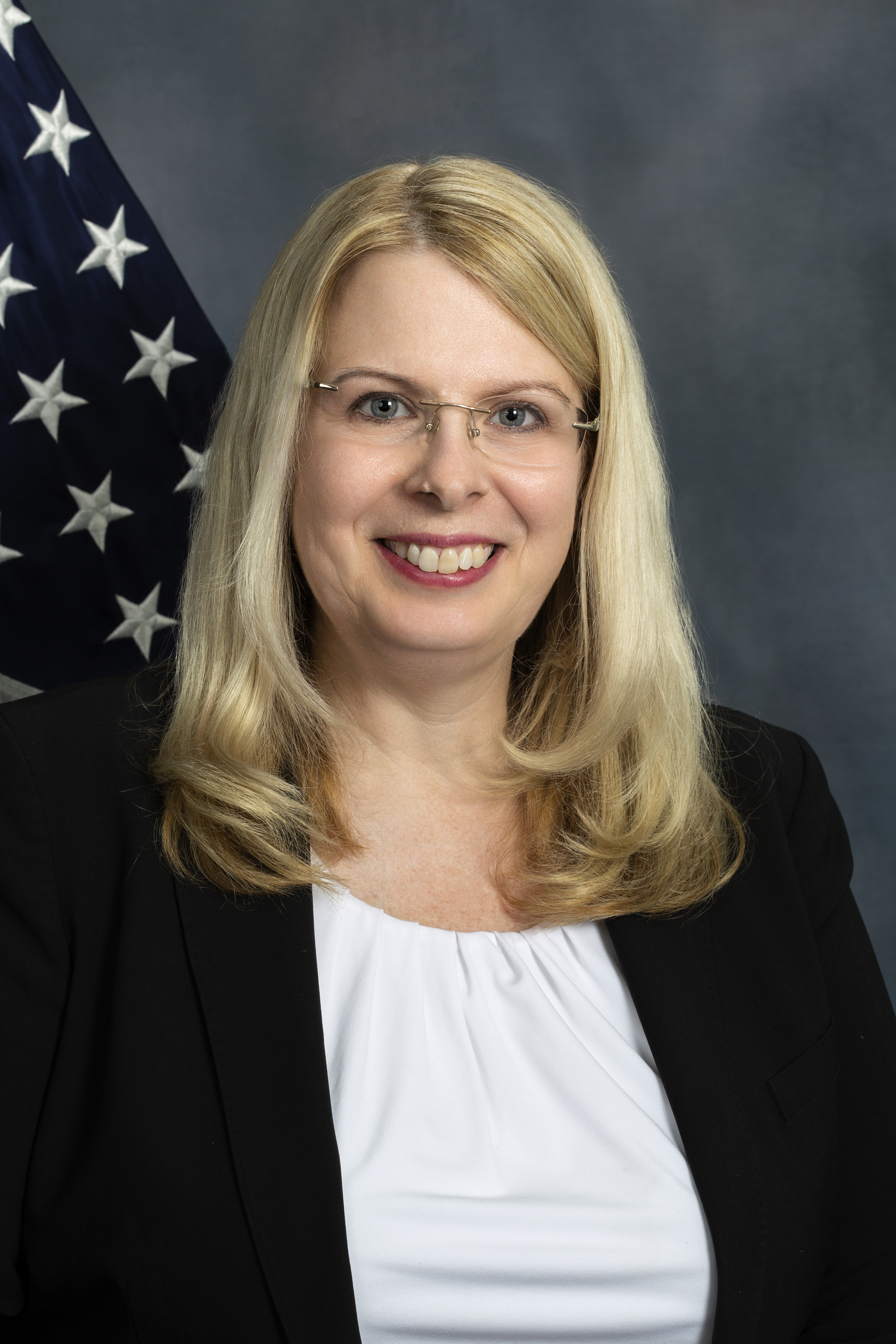 As Acting Director for the Center for Integrated Programs, Ms. Gerhard oversees ACL's administration of programs and initiatives that serve both older adults and people with disabilities, as well as their families and caregivers, including consumer access and protection programs, as well as programs and initiatives that promote the use of self-directed and person-centered service models. She was previously Director for the Office of Consumer Access & Self-Determination, which works in collaboration with other federal agencies to make grants to states to transform Long Term Service & Support Systems to be more responsive to the needs of people with disabilities, older adults, and their caregivers. The Office of Consumer Access & Self-Determination administers the No Wrong Door System program (ADRC), the Veteran Directed Care program, the Lifespan Respite program, the Inclusive Community Transportation program, the Supported Decision Making program and the Assistive Technology Act program.
Ms. Gerhard started her federal career in 2007 at the U.S. Administration on Aging as the Director of the Office of Planning and Policy Development. In this role, she was responsible for the administration of the evidence based health and wellness programs including nationwide expansion of the Chronic Disease Self-Management program, the development of a strategic policy direction for the Alzheimer's Disease Demonstration program, the development of a partnership with Aging Network Agencies and the Quality Improvement Organizations related to care transitions and diabetes self-management programs, and the community living program, the ADRC program, and the Veteran Directed Care program.
Ms. Gerhard has more than 39 years of experience serving people in need of Long-Term Services and Support and working with others to transform the delivery of LTSS. She has served as Acting Secretary of the Pennsylvania Department of Aging, Deputy Secretary for the Pennsylvania Department of Health, Special Advisor to the Secretary of the Pennsylvania Department of Public Welfare and has a wealth of experience as a state policy maker, nursing home administrator, and educator. She has a Bachelor's of Science degree from the Pennsylvania State University's Health Planning and Administration program. Ms. Gerhard enjoys bee-keeping, gardening and spending time with family and friends.
Vicki Gottlich
Director, Center for Policy and Evaluation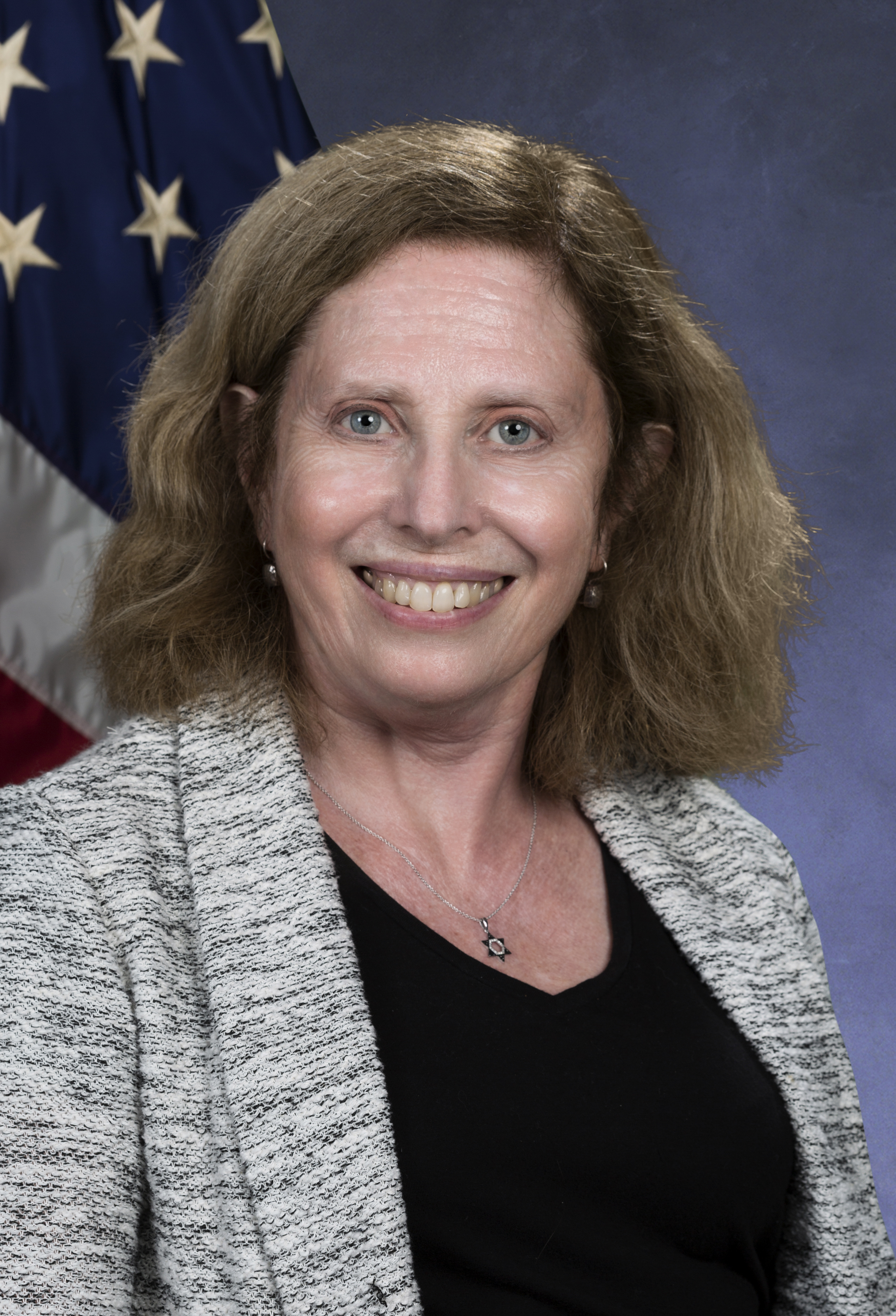 As the Director of the Center for Policy and Evaluation (CPE), Vicki Gottlich oversees the coordination of effort across ACL program offices to manage the evaluation of, and reporting on, the performance of ACL programs; the provision of technical assistance on performance measurement to ACL grantees; and assisting ACL's organizational units in developing operational plans that include measurable objectives and performance indicators.
Prior to serving as the Director of CPE, Ms. Gottlich served as a senior advisor to Sharon Lewis, Principal Deputy Administrator (ACL), focusing on policy issues involving health insurance and Long-Term Social Services (LTSS). Ms. Gottlich came to ACL from the Centers for Consumer Information and Insurance Oversight (CCIIO) in the Center for Medicare and Medicaid Services (CMS), where she headed the Consumer Support Group (CSG). CSG certified assistance counselor programs for the private Marketplaces; implemented and oversaw external appeals procedures; and implemented and oversaw the summary of benefits and coverage, which provides consumers with standardized information about private health insurance plans.
Before joining HHS in 2011, Ms. Gottlich worked as an attorney and beneficiary advocate for older people and people with disabilities, engaging in policy work, litigation, and administrative advocacy. She focused on issues related to Medicare, Medicaid, private insurance, LTSS, adult guardianship and end-of-life decision making. Ms. Gottlich is the author of numerous articles regarding Medicare, the Affordable Care Act, and private health insurance.
Ms. Gottlich has a Juris Doctor degree from New York University and a Master of Laws in urban legal studies from George Washington University Law School.
Kristi Hill
Acting Director, National Institute on Disability, Independent Living, and Rehabilitation Research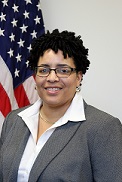 Dr. Kristi Hill serves as the Acting Director of the National Institute on Disability, Independent Living and Rehabilitation Research.
As a research administrator and program manager for nearly two decades, Dr. Hill has worked to drive policy change and increase community living options and opportunities for people for disabilities and other disadvantaged and underserved groups. She began her federal career in 2001, serving in a variety of programmatic roles at NIDILRR. In 2005, she moved to the U.S. Department of Education as the Director of Small Business Programs, where she developed the agency's program to improve opportunities, competitiveness, and participation of small and disadvantaged businesses in grant and contract programs. As a result, the agency tripled the dollars awarded to these businesses, and the department received its first "A" rating on the Small Business Administration's Scorecard.
Since her return in 2012 to NIDILRR as the Deputy Director, she has helped to implement the Director's strategic vision, and manages the Institute's day to day operations. She also serves as the Executive Director of the Interagency Committee on Disability Research.
Dr. Hill earned a PhD in neuroscience from the Medical College of Virginia. She has published in peer reviewed journals and contributed to the development of book chapters, educational tools and training materials for research and clinical professionals, service providers, and people with disabilities. She also has also served on the editorial boards of several national journals and local publications.
Outside of NIDILRR, Dr. Hill is an active advocate, mentor, and motivational speaker who embraces every opportunity to work with newly disabled veterans, advocate in her community for programming and services, and educate the public about the issues faced by people with disabilities. She lives in Port Tobacco, Maryland with her husband and three children.
Julie Hocker
Commissioner, Administration on Disabilities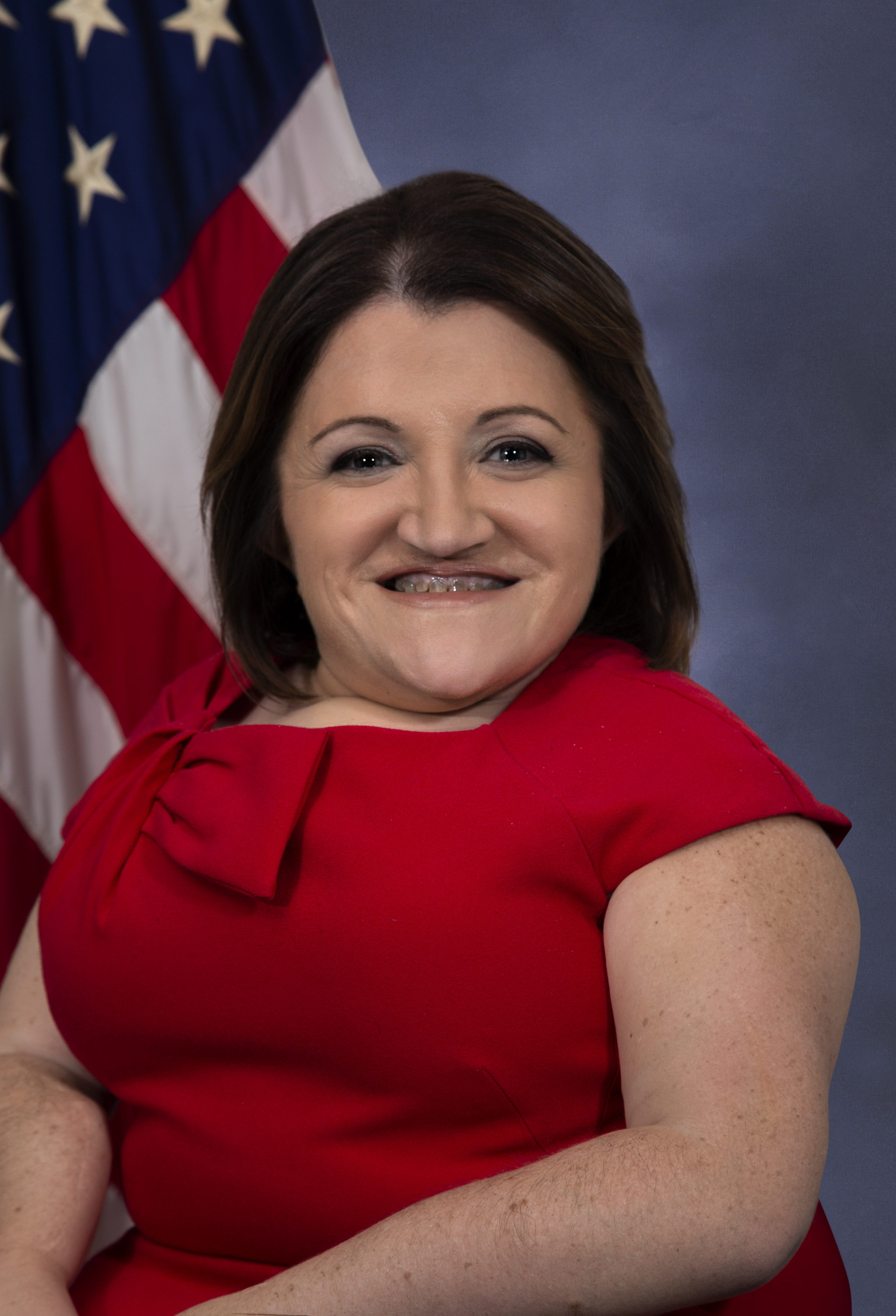 Julie Hocker joined ACL as the Commissioner of the Administration on Disabilities on October 1, 2018. Hocker brings to the role extensive experience in operational process improvement, risk management, and effectiveness assessment. 
Ms. Hocker joins ACL from the Charles Koch Foundation, where has served as a senior manager since 2016. In that role, she has led several key initiatives to improve the foundation's operations, including development of an integrated technology and data solution for fundraising, grantmaking and expenditures; redesigning process to improve investment tracking and enable better analysis of effectiveness; and creation and implementation of risk-management processes. 
Previously, she served in a variety of roles with The Vanguard Group and as an analyst for the Administration for Children and Families. In addition, she has been a senior policy fellow for the Center for Human Dignity at the American Conservative Union Foundation since 2015.
Rick Nicholls
Chief of Staff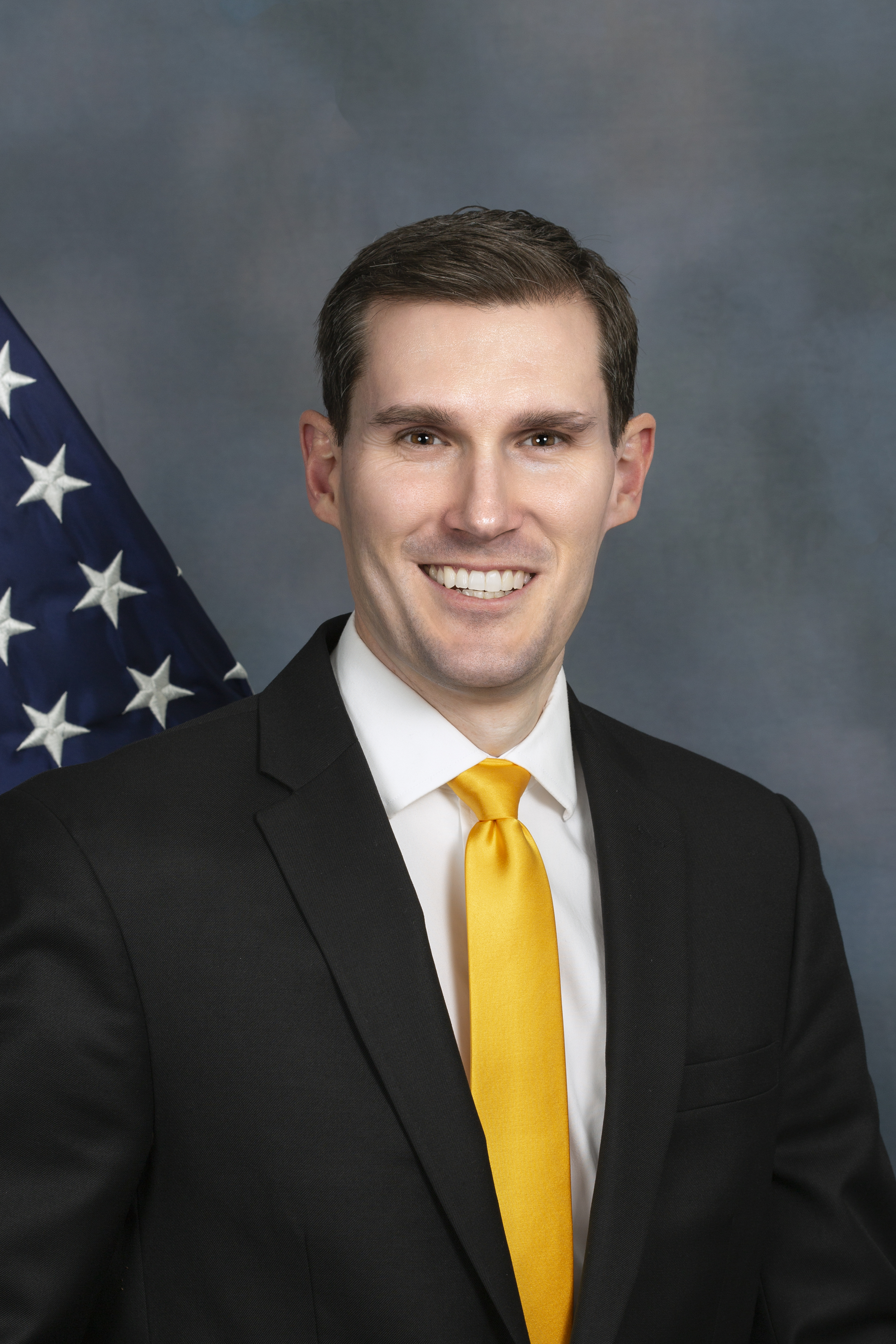 As Chief of Staff, Mr. Nicholls serves as a senior advisor to the Administrator, Principal Deputy Administrator and the agency on policy, program and operational actions, and also ensures the administration of ACL's executive secretariat, congressional affairs and regulatory functions.
Prior to assuming his current position, Mr. Nicholls served as the Deputy Director of Policy within the Bureau of Health Workforce at the Health Resources and Services Administration (HRSA), where he oversaw the policy, congressional affairs, planning, budget formulation, grants, and executive secretariat activities of the organization.  Since joining the Department of Health and Human Services (HHS) in 2005, he has also provided leadership on policy, program, management and strategic planning activities in other positions at ACL, the Administration for Children and Families (ACF), the National Institutes of Health (NIH), and the HHS Office of the Secretary.  Prior to federal service, he was a policy maker, program manager, and case worker in the public and private sectors of health care and long-term services and supports.
He received a Masters of Public Administration and Health Services Management and Policy from the Syracuse University-Maxwell School of Citizenship and Public Affairs and Bachelors of Science in Psychology from the University of Utah.  He resides in Silver Spring, Maryland, with his wife and five children.
Christine Phillips
Director, Office of External Affairs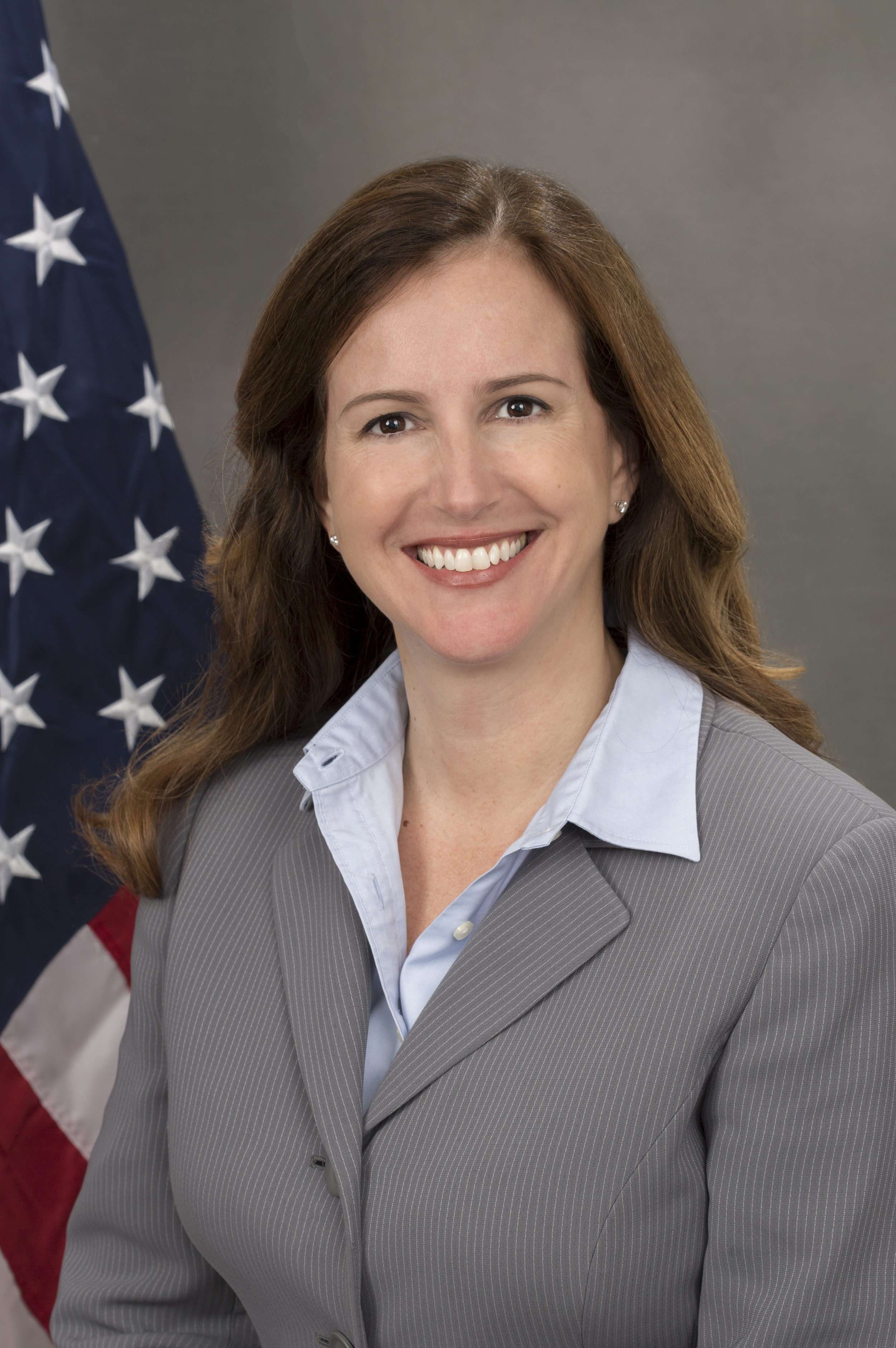 Christine Phillips' career includes all facets of communications in the corporate, government and higher education sectors. At ACL, she leads the agency's communications team, which is responsible for media relations and speechwriting, as well as development of Web, social media, and printed communications in support of expanding opportunities for all people to live independently, in the community.
Prior to joining ACL in 2013, she held similar positions with the National Geospatial-Intelligence Agency, the Defense Media Activity (part of Department of Defense public affairs), and the Joint IED Defeat Organization.  Before moving to the D.C. area, she served as vice president of account services for an Internet marketing agency serving pharmaceutical clients. Earlier roles included media relations, crisis communications, speechwriting, and marketing communications in both corporate and non-profit settings.

Ms. Phillips also is a commander in the Navy Reserve. She currently serves as the officer in charge of a public affairs unit based in Norfolk, Virginia. She earned a Bachelor of Science degree from Western Michigan University and an MBA from George Mason University. 
Edwin Walker
Deputy Assistant Secretary for Aging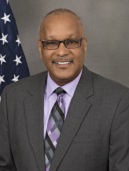 As the Deputy Assistant Secretary for Aging of the Administration on Aging (AoA) within the Administration for Community Living, Mr. Edwin L. Walker serves as the chief career official for the federal agency responsible for advocating on behalf of older Americans.
In this capacity, he guides and promotes the development of home and community-based long-term care programs, policies, and services designed to afford older people and their caregivers the ability to age with dignity and independence and to have a broad array of options available for an enhanced quality of life. This includes the promotion and implementation of evidence-based prevention interventions proven effective in avoiding or delaying the onset of chronic disease and illness.
Prior to joining the Administration on Aging, Mr. Walker served as the Director of the Missouri Division of Aging, responsible for administering a comprehensive set of human service programs for older persons and adults with disabilities.
He received a Juris Doctor degree in law from the University of Missouri-Columbia School of Law and a Bachelor of Arts degree in Mass Media Arts from Hampton University. 
Bob Williams
Director, Independent Living Administration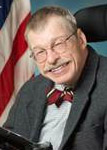 Bob Williams joined ACL in January 2016 as the Director of the Independent Living Administration.
Active in disability rights since high school, Williams came to Washington, DC, to go to college and has lived and worked here for over three decades. Most recently, he served as the Senior Advisor to the Deputy Commissioner for Retirement and Disability Policy at the Social Security Administration. In that role, he led several interagency initiatives to create greater opportunities in career paths, employment, and economic mobility for people with significant disabilities. He continues to advance those goals here at ACL.
In earlier roles, Williams headed SSA's Office of Employment Support Programs and has advised the Kaiser Foundation, the Commonwealth Fund, and other organizations on policy issues affecting the health, independence and economic well-being of people of all ages with disabilities. He also served as the Commissioner on Developmental Disabilities and then as the Deputy Assistant Secretary for Disability, Aging and Long-Term Care Policy at HHS. He also helped gain the passage of the ADA and to create community living services and supports to children and adults once consigned to Forest Haven, the District of Columbia's institution for people with intellectual and developmental disabilities.