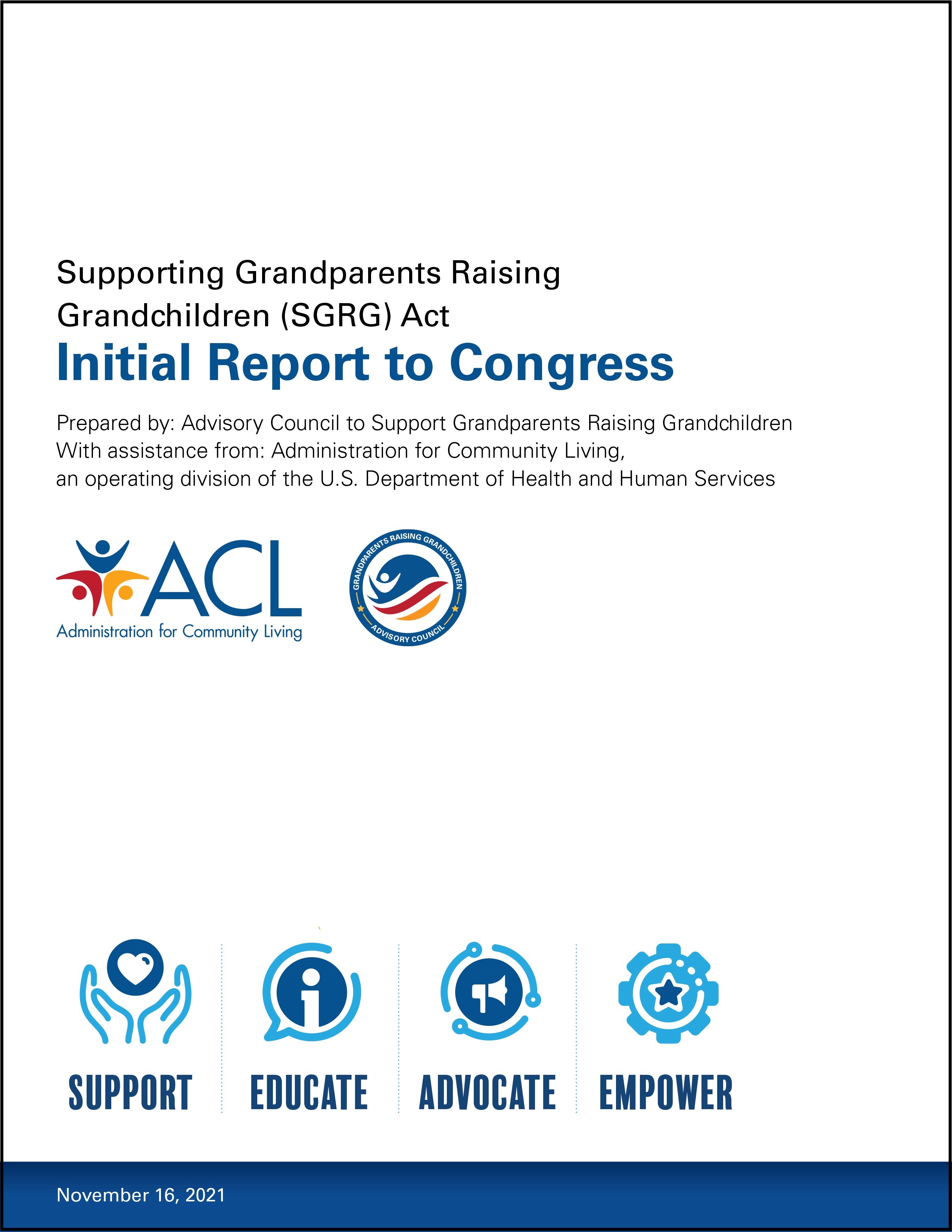 On November 16, 2021, the Advisory Council to Support Grandparents Raising Grandchildren delivered its initial report to Congress. It includes a comprehensive review of the joys, challenges, gaps, and unmet needs and 22 recommendations for how the federal government, states, tribes, territories, and communities—in partnership with the private sector—can better support kin and grandparent caregivers.
Download the SGRG Act Initial Report to Congress.
Learn how the Advisory Council developed this report: Implementing the SGRG Act.
Read the press release.
Help us spread the word: social media graphics and content.
5 Priority Areas of the Advisory Council's Recommendations
Awareness of/outreach to kin and grandparent caregivers.
Kin and grandparent caregiver engagement.
Services and supports for kinship families and grandfamilies.
Financial and workplace security for kin and grandparent caregivers.
Research, data, and evidence-supported practices.