Alison Barkoff
Principal Deputy Administrator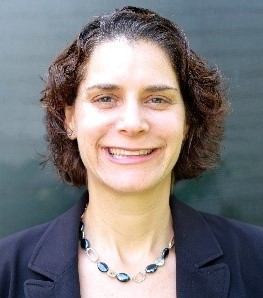 Alison Barkoff was sworn into office as the Principal Deputy Administrator on January 20, 2021. In this capacity, she provides executive direction, leadership, guidance and coordination for ACL programs nationwide and advises the HHS Secretary on issues affecting individuals with disabilities and older adults.

Ms. Barkoff comes to ACL from the Center for Public Representation, where she served as Director of Advocacy. In that position, she led policy advocacy with federal agencies and Congress and legal advocacy nationally to advance community living and inclusion, including in the areas of healthcare, Medicaid home- and community-based services, employment, housing, and education. She led and participated in numerous coalitions with disability and aging organizations, including as co-chair of the Long-Term Services and Supports Task Force of the Consortium for Citizens with Disabilities. She has testified before Congress and the U.S. Commission on Civil Rights on disability rights and was appointed to serve on the federal Advisory Committee for Competitive Integrated Employment of People with Disabilities.

Ms. Barkoff previously served as Director of Advocacy at the Bazelon Center for Mental Health Law, where she worked on a range of disability, healthcare, education and civil rights issues. In earlier government roles, she served as Special Counsel for Olmstead Enforcement in the Civil Rights Division of the Department of Justice, leading efforts to enforce the rights of people with disabilities to live, work and fully participate in their communities. She also worked with the Centers for Medicare & Medicaid Services within the Department of Health and Human Services on policies related to Medicaid home- and community-based services and with the Department of Labor on issues affecting the workforce providing in-home services. She is a sibling to an adult brother with developmental disabilities and been involved in disability advocacy her entire life. She received her undergraduate degree from Cornell University and her Juris Doctor from Emory University School of Law.
---
Center Directors
Kelly Cronin
Deputy Administrator, Center for Innovation and Partnership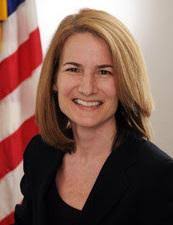 As Deputy Administrator of the Center for Innovation and Partnership (CIP), Kelly Cronin leads the administration of programs and initiatives that serve both older adults and people with disabilities, including consumer access and protection programs.  This includes overseeing the State Health Insurance Assistance Program, grants to improve Medicare beneficiaries' access to low income subsidies, and the State No Wrong Door System program for access to long-term services and supports.  She also directs efforts to develop and integrate networks of state and community-based organizations to address social determinants of health and to advance the integration of medical and social care to improve health outcomes of older adults and people with disabilities. 
Ms. Cronin also has served in a variety of other roles at HHS, including with the FDA, CMS and the Office of the National Coordinator for Health IT (ONC), where she coordinated health IT programs and policies associated with health care payment and delivery system reform.
Before joining HHS in 2001, Ms. Cronin was a health services researcher and coordinated clinical trials in pharmaceutical and medical technology industries. She holds a master of public health with a concentration in epidemiology and biostatistics and a master of science in health policy from the School of Public Health and Health Services at George Washington University.
Vicki Gottlich
Director, Center for Policy and Evaluation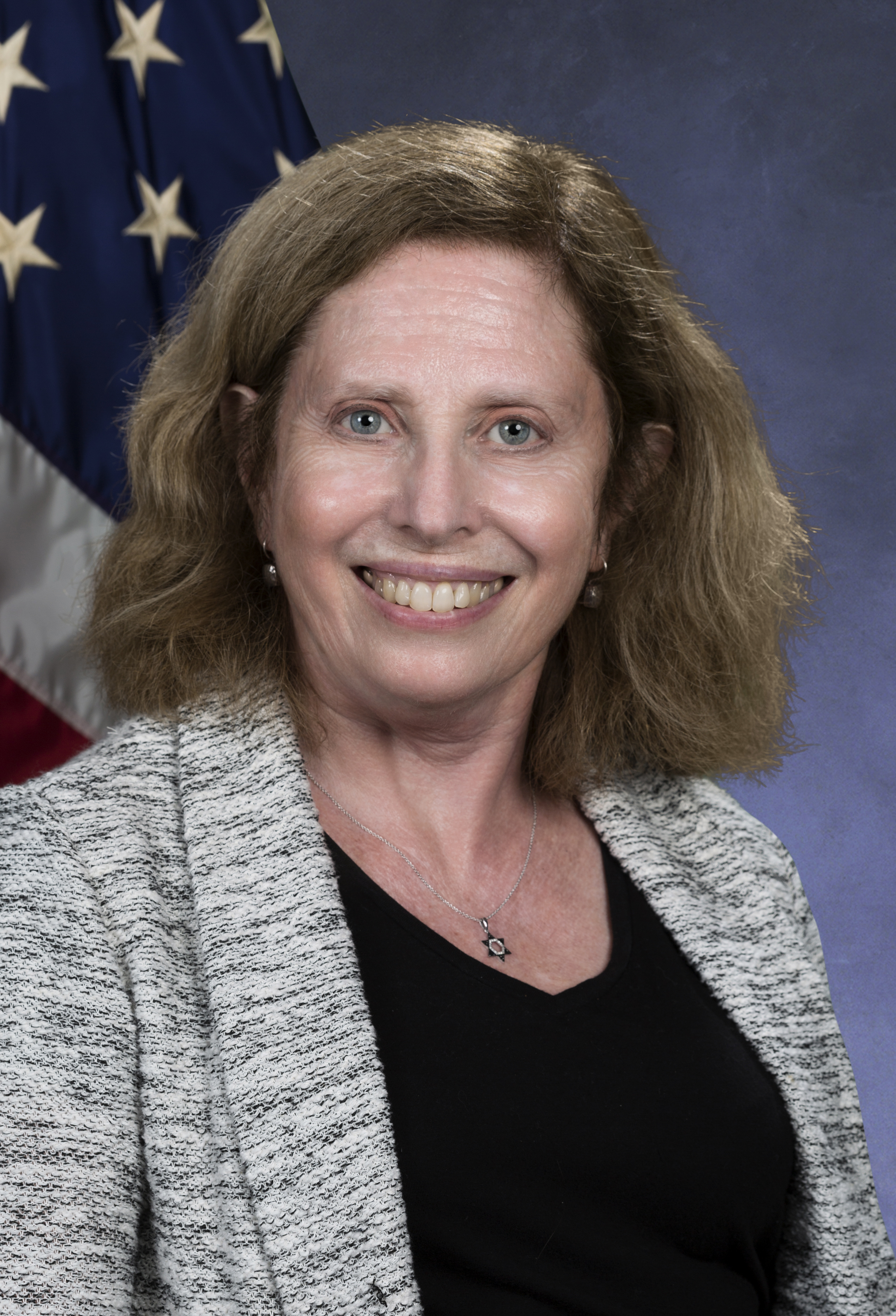 As the Director of the Center for Policy and Evaluation, Vicki Gottlich serves as the senior policy advisor to the ACL Administrator, Principal Deputy Administrator and the agency. She also oversees the coordination of effort across ACL program offices to manage the evaluation of, and reporting on, the performance of ACL programs; the provision of technical assistance on performance measurement to ACL grantees; and assisting ACL's organizational units in developing operational plans that include measurable objectives and performance indicators. 
Ms. Gottlich also oversees the coordination of policy activities across ACL and the review of departmental policies and guidance related to health and human services.  Her center's policy development relates to the promotion of community living, including quality measurement of long-term services and supports, and implementation of policies related to person-centered planning.
Before joining HHS in 2011, Ms. Gottlich worked as an attorney and beneficiary advocate for older people and people with disabilities, engaging in policy work, litigation, and administrative advocacy.  She is the author of numerous articles regarding Medicare, Medicaid, long-term services and supports, and private health insurance.  
Ms. Gottlich has a Juris Doctor degree from New York University and a Master of Laws in urban legal studies from George Washington University Law School.
Dr. Anjali J. Forber-Pratt
Director, National Institute on Disability, Independent Living, and Rehabilitation Research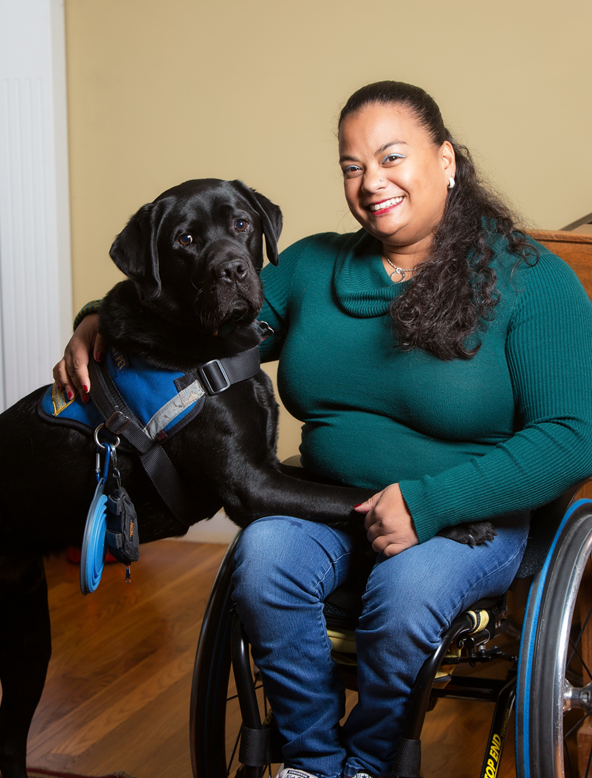 Dr. Anjali J. Forber-Pratt was appointed to serve as the Director of ACL's  National Institute on Disability, Independent Living and Rehabilitation Research (NIDILRR) on May 24, 2021.
Dr. Forber-Pratt began her research career in 2006, and her primary area of expertise is disability identity development. Prior to joining ACL, she served as an assistant professor at Vanderbilt University. In addition to teaching courses and serving as a mentor to undergraduate students and thesis advisor for candidates for master's and doctoral degrees, she served as principal investigator for research projects covering a range of disability issues, including training of special education teachers, experiences of students with disabilities at every education level, and identity development. She has authored 33 peer-reviewed journal articles and is the author or co-author of a number of textbook chapters.
A two-time Paralympian and medalist in the sport of wheelchair racing, Dr. Forber-Pratt has dedicated her life to helping others recognize their potential. Globally, she is involved with disability advocacy efforts related to access to employment, education and sport. She was honored with the inaugural American Psychological Association Citizen Psychologist Award for Advancing Disability as a Human Rights and Social Justice Issue Award in 2020 and was recognized by Diverse: Issues in Higher Education as a 2018 Emerging Scholar. In 2013, she was awarded the American Association of People with Disabilities' prestigious Paul G. Hearne Leadership Award, given to emerging leaders within the national disability community. Also in 2013, she was named a Champion of Change by the White House and had an opportunity to participate in a roundtable discussion with President Obama about disability policy issues.
Dr. Jennifer Johnson
Deputy Commissioner, Administration on Disabilities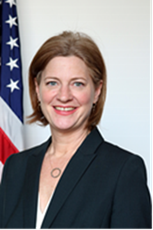 Dr. Johnson has served as the Deputy Commissioner since September 2019. In that role, she currently leads the Administration on Disabilities in overseeing a range of programs that are working to create change and improve the lives of people with disabilities by advancing opportunities for inclusion and participation in the community, employment and financial well-being, and independence and self- determination. She also serves as the director of AoD's Office of Disability Service Innovations.
Dr. Johnson's 30-year career in government, academia, national organizations, and local school systems demonstrates a clear commitment to improving opportunities for people with disabilities to lead full lives in the community, with emphases on diversity, inclusion, and advancing a diverse array of programs for underserved and unserved individuals and communities. Prior joining ACL, Dr. Johnson conducted policy research at The George Washington University's Graduate School of Education and Human Development and taught graduate classes on research methods, bilingual special education, and disability policy. She has also held positions in the Arlington County Public School system, at the Council for Exceptional Children, and at the Institute for Women's Policy Research. 
Dr. Johnson earned her doctorate in special education and master's degree in early childhood special education from The George Washington University. She earned her bachelor's degree from Hollins University. 
Rick Nicholls
Chief of Staff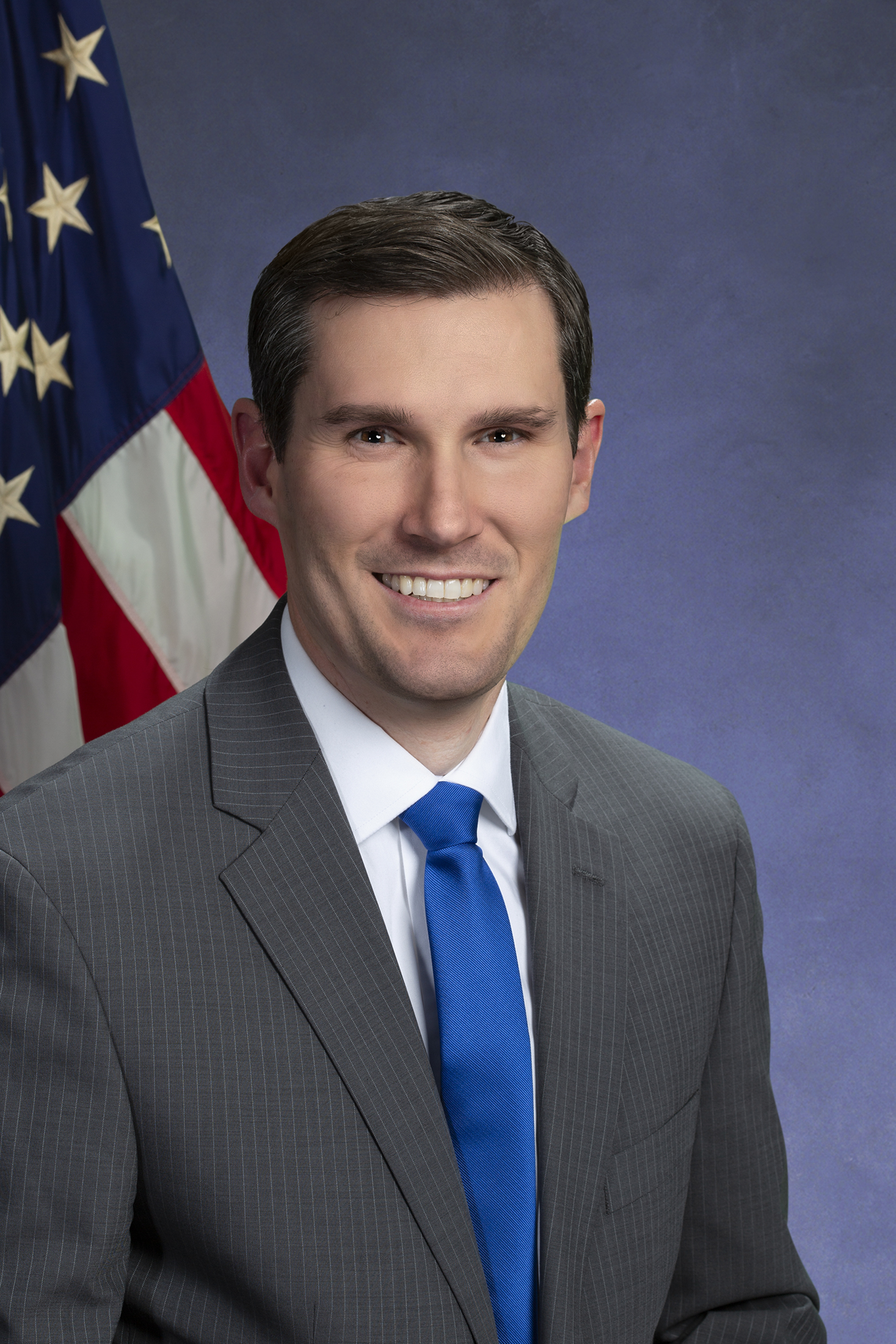 As Chief of Staff, Mr. Nicholls serves as a senior advisor to the Administrator, Principal Deputy Administrator and the agency on policy, program and operational priorities, ensuring the agency's efforts advance the missions of ACL and HHS.  He also provides executive leadership for ACL's congressional affairs, executive secretariat, external affairs, performance and evaluation, policy, regulatory, and oversight functions.

Prior to his current position, Mr. Nicholls served as the Deputy Director of Policy within the Bureau of Health Workforce at the Health Resources and Services Administration (HRSA), where he oversaw the policy, congressional affairs, planning, budget formulation, grants, and executive secretariat activities of the organization.  He has also provided leadership in other positions within HHS on policy, program, management and strategic planning activities, including at the ACL, the Administration for Children and Families, the National Institutes of Health, and the HHS Office of the Secretary.

Before joining HHS in 2005, he was a policy maker, program manager, and case worker in the public and private sectors of health care and long-term services and supports.  He received a Masters of Public Administration and Health Services Management and Policy from the Syracuse University-Maxwell School of Citizenship and Public Affairs and Bachelors of Science in Psychology with an emphasis in gerontology from the University of Utah.
Christine Phillips
Director, Office of External Affairs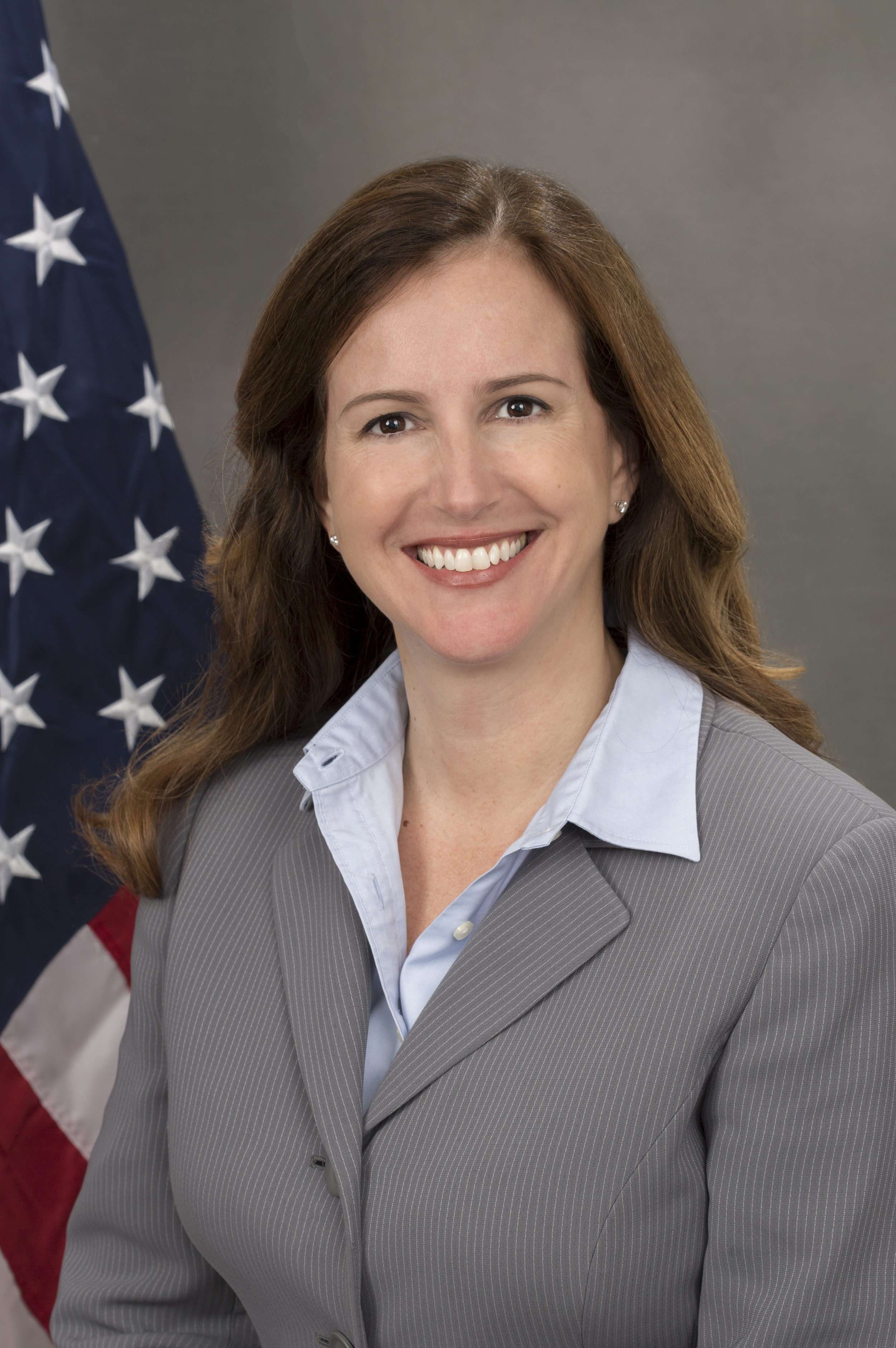 As Director of External Affairs, Christine Phillips serves as the senior communications advisor to the Administrator and Principal Deputy Administrator and leads the agency's communications team, which is responsible for media relations and speechwriting, as well as development of Internet, social media, and printed communications in support of expanding opportunities for all people to live independently, in the community.
Prior to joining ACL in 2013, she held similar positions with the National Geospatial-Intelligence Agency, the Defense Media Activity (part of Department of Defense public affairs), and the Joint IED Defeat Organization.  Before moving to the D.C. area, she served as vice president of account services for an Internet marketing agency serving pharmaceutical clients. Earlier roles included media relations, crisis communications, speechwriting, and marketing communications in both corporate and non-profit settings.

Also a captain in the Navy Reserve, Ms. Phillips currently serves as the chief of staff for the reserve public affairs community, which includes some 500 public affairs officers and enlisted mass communications specialists. She earned a Bachelor of Science degree in Psychology from Western Michigan University and an MBA from George Mason University. 
Kathleen Votava
Acting Deputy Administrator for Regional Operations and Partnership Development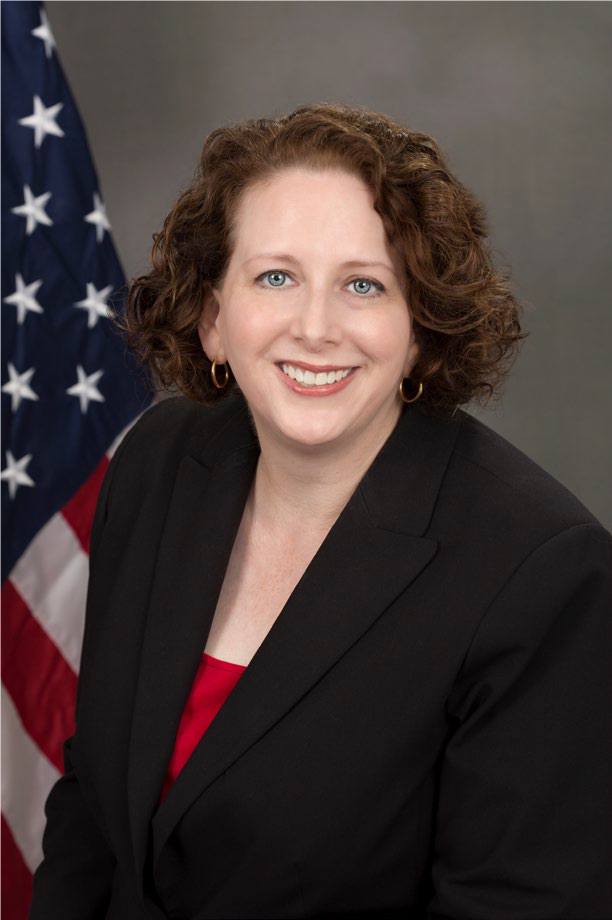 As Acting Deputy Administrator for Regional Operations and Partnership, Kathleen Votava leads ACL's team of ten Regional Administrators who represent the ACL Administrator and Assistant Secretary for Aging in the regions as well as serve as liaisons to state and local aging and disability stakeholders.  She also works with and connects stakeholders to other HHS divisions and federal agencies to help advance the development of programs and activities serving older adults and people with disabilities.
Prior to joining HHS in 2008, Ms. Votava served as a program manager in Georgia Department of Human Resources, Division of Aging Services administering a comprehensive array of federal and state-funded human service programs for older adults as well as held positions in local and national non-profits. 
She earned a Master of Public Administration (MPA) as well as a Bachelor of Arts with an emphasis in gerontology.
 
Edwin Walker
Deputy Assistant Secretary for Aging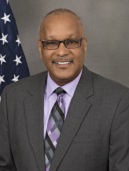 As the Deputy Assistant Secretary for Aging, Edwin L. Walker leads the Administration on Aging in advocating on behalf of older Americans.
In this capacity, he guides and promotes the development of home and community-based long-term care programs, policies, and services designed to afford older people and their caregivers the ability to age with dignity and independence and to have a broad array of options available for an enhanced quality of life. This includes the promotion and implementation of evidence-based prevention interventions proven effective in avoiding or delaying the onset of chronic disease and illness.
Prior to joining HHS in 1992, Mr. Walker served as the Director of the Missouri Division of Aging, responsible for administering a comprehensive set of human service programs for older persons and adults with disabilities.
He received a Juris Doctor degree in law from the University of Missouri-Columbia School of Law and a Bachelor of Arts degree in Mass Media Arts from Hampton University. 
Rasheed Williams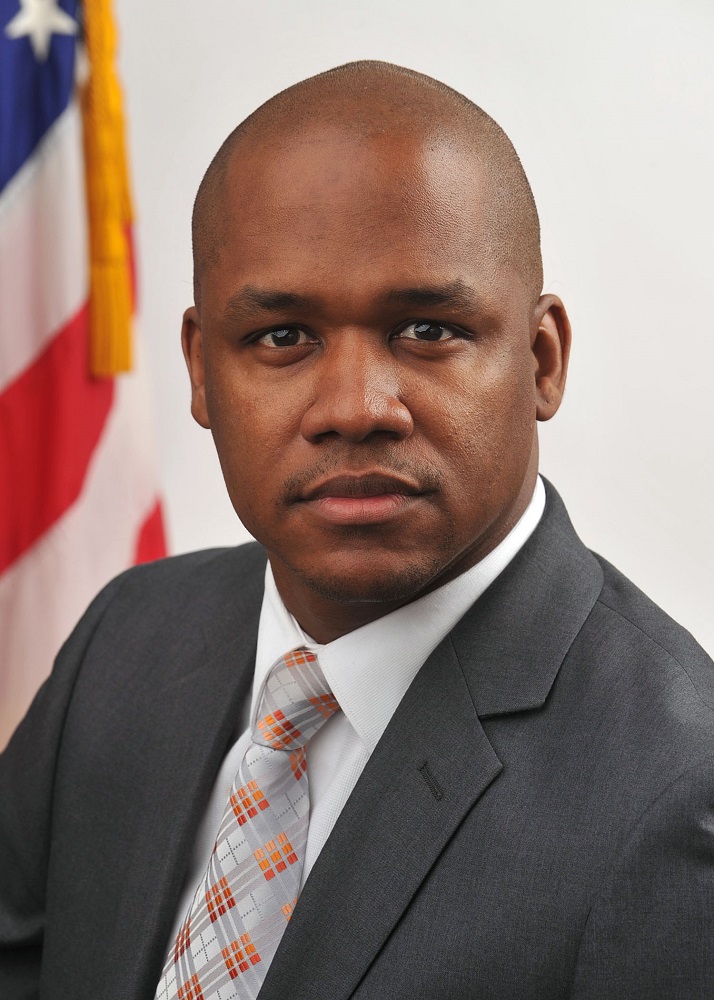 Deputy Administrator for Management and Budget
As the Deputy Administrator for Management and Budget, Rasheed Williams serves as the Executive Officer and Chief Financial Officer for ACL and advises the Administrator on all matters related to resource management and internal administration.
  
Mr. Williams oversees the administration of ACL's financial resources; discretionary and mandatory grants; information technology and telecommunications; procurement and facilities services; personnel and human capital development; and internal control activities. Under his leadership, the Center for Management and Budget is responsible for improving the efficiency and effectiveness of ACL's operations and providing effective administrative services to support ACL's programs.
Prior to joining HHS in 2007, Mr. Williams served in the Executive Office of the President, first as the deputy branch chief for White House Presidential Travel Services and later as director of financial operations for the White House Press Office. He  earned a Bachelor of Science in Aircraft Systems and Business Finance Management from Delaware State University.