October 27, 2020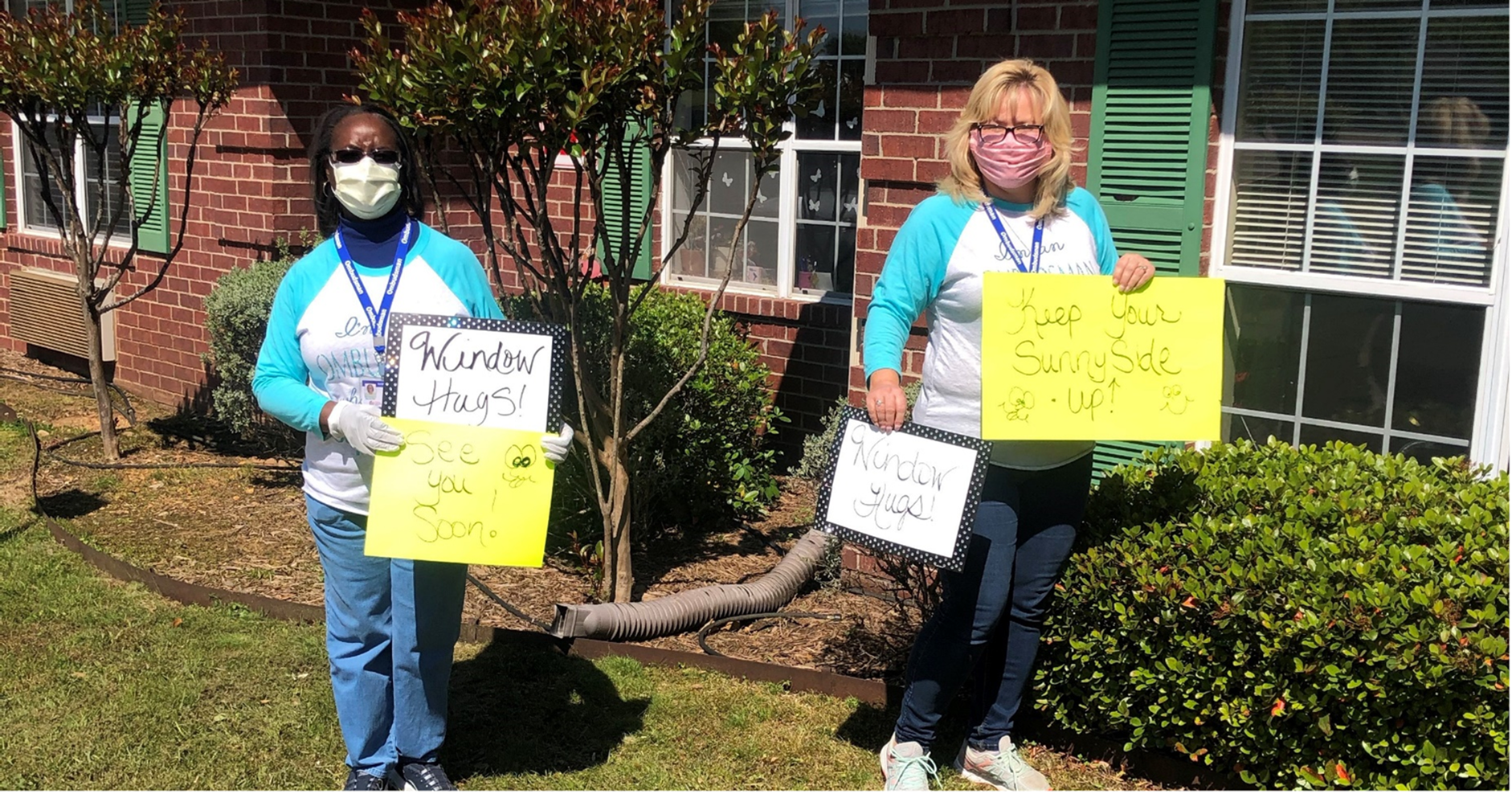 Every October, we celebrate the rights and dignity of people who live in residential long-term care settings, including nursing homes and assisted living facilities.
This year's theme for Residents' Rights Month is spot-on: "Connection Matters." Now more than ever, we must strengthen the connections that bind all of us, regardless of age or ability, to each other.
This year has been hard on everyone, but the COVID-19 pandemic has had a disproportionate impact on residents of long-term care facilities. The statistics and stories from across the country have been heartbreaking—especially for residents, their families and friends, and facility staff. In addition to the direct danger posed by the virus itself, the months of restrictions on visitation and the inability of residents, families, and friends to be together during the coronavirus pandemic have posed real danger. The last few months have driven home for all of us what we already knew about social isolation and loneliness; it increases the risk of physical and mental health decline, especially among older adults. This makes connection of any and every kind all the more essential.
As difficult as this year has been, we stand in awe of the resilience of residents and families—and the people who support them.
I particularly want to recognize Long-term Care Ombudsman (LTCO) programs across the county. These programs educate residents, families, friends, and staff about resident rights, investigate and resolve complaints, and raise awareness about systemic issues that affect residents.
Ombudsmen have risen to the challenge and continued to advocate for residents and their families, despite the many challenges – and personal risks – they have faced. It was no surprise that as the pandemic began, ombudsmen sprang into action to reach residents and combat isolation, through a variety of new and creative means.
For example, staff of Alabama's LTCO program sent cards to residents and participated in weekly parades outside nursing homes to let residents know they were not alone. In Pennsylvania, the program launched a weekly statewide online gathering for families whose loved ones live in long-term care facilities. The gatherings quickly grew in popularity and became important ways for families to get information and to connect with each other for support. And the Connecticut and Michigan ombudsmen started evening Facebook Live events for residents, family, and friends to share their experiences and troubleshoot issues.
I am so proud of them. And to the many dedicated Long-term Care Ombudsman program staff and volunteers, thank you! It is the privilege of a lifetime to be able to work alongside you.
I also want to recognize the perseverance of other ACL grantees whose who have been working hard to support residents' rights. For example, Older Americans Act legal assistance programs in every state have teamed with our Long-Term Care Ombudsman programs to assert residents' rights, especially rights around visitation, and the right to not be involuntarily evicted and the right to return to a facility after a hospitalization.  Protection and advocacy agencies, who monitor many long-term care settings and advocate for residents' rights and safety, also have been finding creative ways to continue their critical work. And Centers for Independent Living have served as a critical resource for residents wishing to transition back into the community. 
One of the most valued rights of an American citizen is the right to vote and a number of ACL grantees are working to ensure that residents are able to exercise this right safely. We've compiled some resources on voting here.
At ACL, we have been working to support our programs and advocate on behalf of residents.
Much of this work has been done in collaboration with our federal partners and I wanted to highlight two exciting recent developments from my colleagues at the Centers for Medicare & Medicaid Services:
CMS issued revised visitation guidance that addresses the harmful impact of social isolation and begins to "open up" nursing homes to outside visitors. The guidance provides reasonable ways a nursing home can safely facilitate in-person visitation. I am proud of the role our State Ombudsmen played collaborating with CMS and with ACL to shape this guidance.
The Coronavirus Commission for Safety and Quality in Nursing Homes issued their final report with recommendation on protecting residents.
All of these programs are rooted in the fundamental belief that all Americans have dignity and inalienable rights, and these are not diminished by age or disability.
I would like to end with the words of a resident, Judi J., who lives in an assisted living facility in Missouri. In her submission to the Consumer Voice Resident's Voice Challenge, Judi shares four ways she has survived COVID-19 and stayed connected:
My Faith – prayers and communing with God
Bingo – we could not have made it without it. We perk up when (we) hear there's Bingo!
Bridge, Trivia, Mind Games – Bringing residents together, have fun and take our mind off outside world happenings
Community – Current Friendships have been strengthened; new bonds have been formed. Also the 'community at large' has reached out to us"
We celebrate the resilience, wisdom, and dignity of Judi and the many other Americans living in long-term care facilities.