July 16, 2015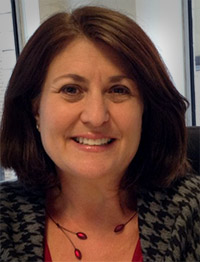 As the 25th anniversary of the Americans with Disabilities Act (ADA) approaches, ACL will be featuring guest blogs from leaders in the disability community. In this blog, Donna Meltzer, who leads the National Association of Councils on Developmental Disabilities, reflects on how the work of the Developmental Disabilities Act laid the foundations for the ADA.
For over half a century, the nation's 56 Councils on Developmental Disabilities have worked to achieve systemic changes as mandated in the Developmental Disabilities Assistance and Bill of Rights Act (DD Act). The central purpose of the DD Act is "to assure that individuals with DD and their families participate in the design of and have access to needed community services, individualized supports, and other forms of assistance that promote self-determination, independence, productivity, and integration and inclusion in all facets of community life, through culturally competent programs."
The powerful purpose of the DD Act, coupled with the hard work of the DD Act programs, helped lead to the passage of the Americans with Disabilities Act (ADA) which Senator Tom Harkin called the "emancipation proclamation for people with disabilities." Indeed it was, and it remains a landmark piece of legislation that has enabled all people with disabilities to be recognized as entitled to the same protections as people without disabilities.
The ADA is built upon four pillars: full participation, independent living, equality of opportunity, and economic self-sufficiency. The DD Councils, as they are called, have been highly focused on creating communities in which the four pillars of the ADA can stand tall and strong. DD Councils ensure that all people are fully included by investing in partnerships with others in their state or territory to increase equal opportunity for education, employment, recreation, housing, and more in order for everyone to live a self-determined life. The Georgia Council on Developmental Disabilities has done seminal work in creating inclusive communities and has inspired many other DD Councils to work similarly in their states or territories. Georgia's Real Communities initiative has served as an inspiration for our collective work in civic and community engagement and many DD Councils are now partnering with others in their home state or territory to bring people together around projects like community gardens, building houses for those in need, and ensuring all have the access and support needed to vote in elections.
With the recent passage of the Achieving a Better Life Experience Act and the Workforce Innovation and Opportunity Act, more individuals with I/DD will be working and saving money for their futures. Skills and training are needed to become financially literate and many DD Councils, including the North Carolina Council on Developmental Disabilities, are partnering with local financial institutions to provide needed supports to individuals with disabilities and their families to help them learn the skills of managing their money.
Nonetheless, there is still work to be done. Despite 25 years of the ADA, less than 20 percent of the 5.4 million people with developmental disabilities are represented in the workplace. DD Councils are working to increase opportunities for competitive integrated employment. The Let's Get to Work of the Wisconsin Board for People with Developmental Disabilities (Wisconsin's DD Council) is one shining example of a program that equips students, families, teachers, and communities to hold high expectations for integrated employment outcomes for youth with significant intellectual and developmental disabilities. The program—which implements low-cost and no-cost strategies—has resulted in the integrated employment rates of pilot youth tripling in the first year.
DD Councils are working to improve healthcare access for those with I/DD, and collectively they are working with health care providers to help them understand the unique, and often complex, needs of those who live with I/DD. By stimulating much needed dialogue about gaps in care and service and how providers can better serve those with I/DD across the lifespan, more individuals will be able to live, learn, work, and play independently in their own communities.
As we celebrate the ADA's historic 25th Anniversary, let's remember that the pillars of the ADA can only stand tall and strong when we all work together—those with and without disabilities—to continue shaping our communities to become fully inclusive and welcoming to all.
As with all guest contributions to the ACL website, this blog reflects the experiences and thoughts of the author. Find more information about guest content on the ACL site.