July 26, 2018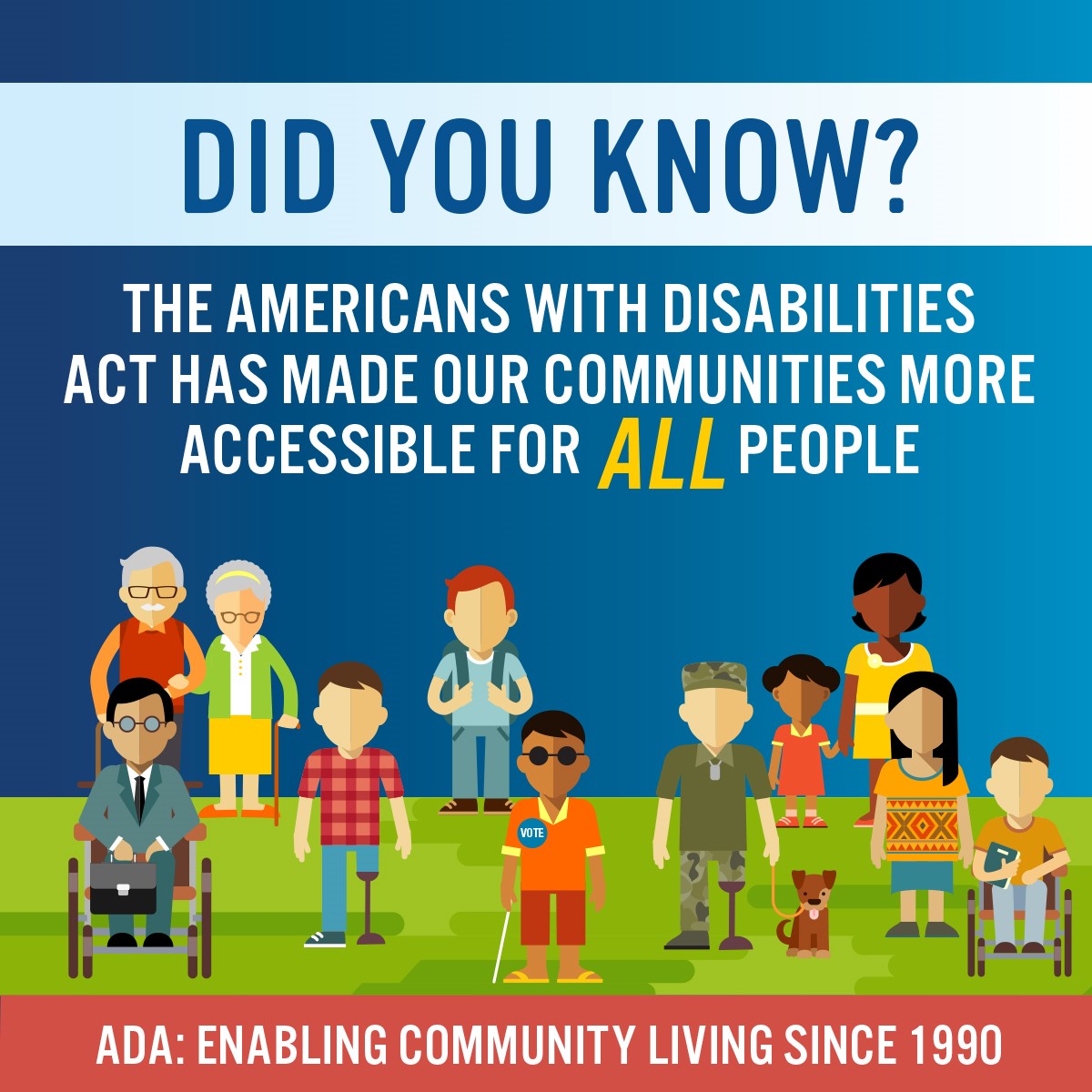 July 26, 2018 marks the 28th anniversary of the signing of the Americans with Disabilities Act, landmark legislation protecting the rights of people with disabilities of all ages. Please join us in celebrating this historic milestone:
Presidential Proclamation: "Our Nation must continue to build upon this foundation and continue to further the participation of the more than 56 million Americans living with disabilities.  My Administration continues to encourage research that will lead to advancements in technology, medicine, and other fields and better enable independent living.  We are also expanding and promoting equal education and employment opportunities for Americans with disabilities to live and work. "
Community Living for All: A Celebration of the Americans with Disabilities Act by ACL Administrator Lance Robertson
ACL: "Did you know?" ADA Facebook Graphics:
Baltimore Orioles join Midatlantic ADA Center to Celebrate ADA Anniversary: the Baltimore Orioles will host a pregame, on-field ceremony to recognize members of groups who have been positively impacted by the implementation of the ADA, including the Mid-Atlantic ADA Center, the Maryland Department of Disabilities (MDOD), Centers for Independent Living, Maryland Developmental Disabilities Council, v-Link, the Special Olympics, and several chapters of The Arc.