November 20, 2018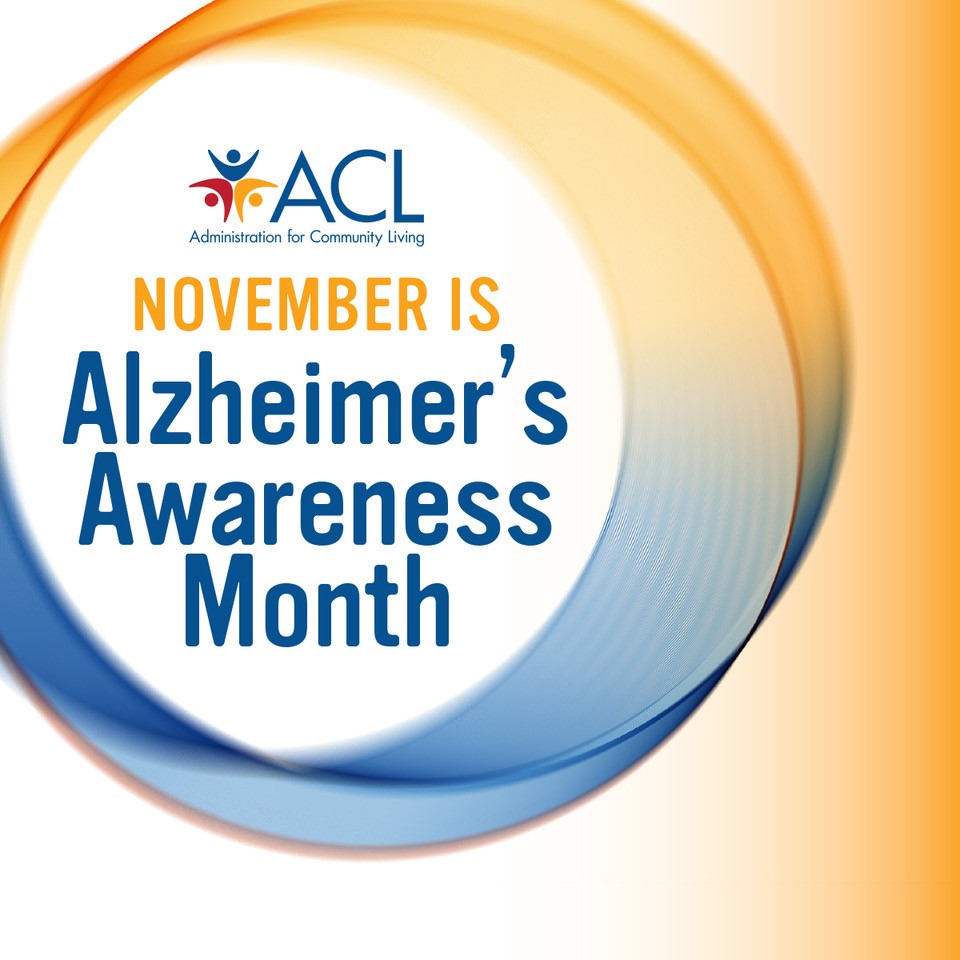 November 2018 marks the 35th anniversary of National Alzheimer's Disease Awareness Month. In the 35 years since the original call to build awareness of the disease, we have learned a lot about people living with Alzheimer's disease and related dementias (ADRD) and caregiving. The Administration for Community Living continues to advance the dementia capability of states and communities through its grant programs and the work of the National Alzheimer's and Dementia Resource Center (NADRC).  Each year the NADRC develops resources to support grantees and the general community in their work with individuals living with Alzheimer's disease and related dementias and their caregivers.
The fundamental principle ACL was created around is that all people, regardless of age or disability, should be able to live independently and fully participate in their communities. We are pleased to announce the following available resources:
Disaster Planning Toolkit for People Living with Dementia is written to help people living with dementia, their family members, and their caregivers understand what to expect in the event of a disaster and how to prepare for it. The toolkit is made up of seven tip sheets and checklists for persons living with dementia, their families, and others who interact with them, including friends and neighbors. 
Handbook for Helping People Living Alone with Dementia Who Have No Known Support provides practical guidance as well as tools for helping a person living alone who does not have informal supports, including people with dementia who have a caregiver that cannot provide support. The handbook includes practical strategies for identifying people who are living alone without support, assessing risk, building trust, identifying family and friends willing to help, determining decision-making capacity, options for helping the person maintain their independence, and the basics of guardianship or conservatorship.
Working Together: How Community Organizations and First Responders Can Better Serve People Living with Dementia helps community organizations collaborate with first responders to better serve people living with dementia, a need increasingly recognized by first responder agencies. This guide explains why this issue is gaining attention, provides strategies for building successful partnerships, and describes the types of programs that can benefit people living with dementia. Also included are resources such as training materials, sample policies, tip sheets, and more.