March 1, 2022
Every March, the National Association of Councils on Developmental Disabilities (NACDD) and its partners collaborate to observe Developmental Disabilities (DD) Awareness Month. The campaign highlights the many ways in which people with and without disabilities come together to form strong, diverse communities. It also raises awareness about the inclusion of people with DD in all aspects of community life, as well as awareness of the barriers that some people may still face in their communities.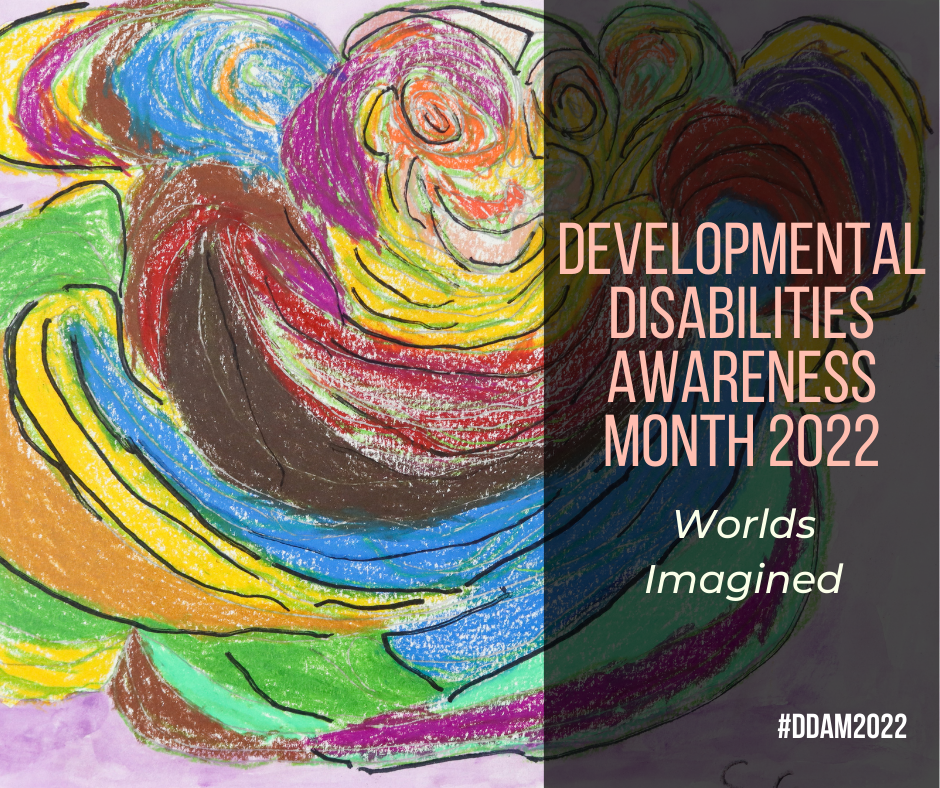 NACDD's theme this year, Worlds Imagined, focuses on how the world is changing as we move through and beyond the pandemic. With this theme, NACDD will highlight intersectionality and disability, as well as how people with disabilities are living longer and more productive lives than ever before. This theme also encourages exploration of new and ever-changing opportunities.
Visit our page to learn more about ACL's related work and find ready-to-use social media graphics to help you promote DD Awareness Month.
#DDAM2022 | #DDawareness2022 | #WorldsImagined