March 1, 2023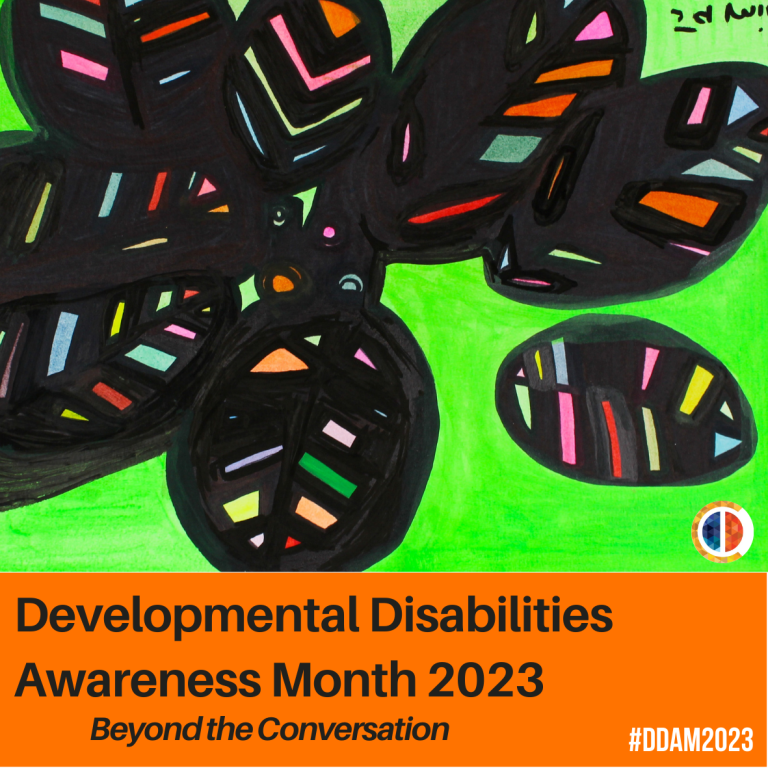 Every March, the National Association of Councils on Developmental Disabilities (NACDD) and its partners collaborate to lead Developmental Disabilities Awareness Month (DDAM). The campaign highlights how people with and without disabilities come together to form strong communities. DDAM raises awareness of the inclusion and contributions of people with developmental disabilities in all aspects of community life, and it's a time to explore the work we still need to do to remove barriers.
The 2023 theme, Beyond the Conversation, focuses on the question, "what next?" With this theme, NACDD plans to highlight change and innovation – what individuals and communities are doing to move past discussions and take action on education, employment, accessibility, and more.
Related ACL Work
ACL's DDAM Blog
Beyond the Conversation: Putting "Nothing About Us Without Us" into Action
By Alison Barkoff, Acting Administrator and Assistant Secretary for Aging
Select Events
Disability Employment Technical Assistance Center (DETAC) Webinar
Celebrating DDAM: Let's Partner with Councils on Developmental Disabilities
March 14, 3 p.m. ET | Watch the Recording
Black Feathers Podcast Live Recording
A live podcast in partnership with NACDD
March 21, 3 p.m. ET | Watch the recording
ACL Webinar Series
Part One- Community Living Housing Options: Perspective on Barriers and Solutions
March 29, 3-4:15 p.m. ET | Webinar recording will be posted if it becomes available
FEMA and NACDD Webinar
Innovations in Inclusive Emergency Management
March 30, 12-1 p.m. ET | Webinar recording will be posted if it becomes available
Recommended Hashtags
#DDawareness2023 (NACDD full tag)
#DDAM2023 (NACDD short-form tag)
#BeyondTheConversation (NACDD theme-specific tag)
#DevelopmentalDisabilities (tag to reach a wider audience)
Join the conversation on Twitter: Follow @ACLgov and @NACDD.
Social Media Graphics
Click on an image to view/download. These images may be customized and used freely without attribution to ACL.
NACDD's DDAM logo features artwork by Jamila Rahimi, selected from Art Enables. NACDD encourages others to use the image in their own branding and materials.
Relevant Websites & Resources