ACL Inclusive Pipeline Challenge Competition Winners Describe Plans to Increase Hiring of Workers with Disabilities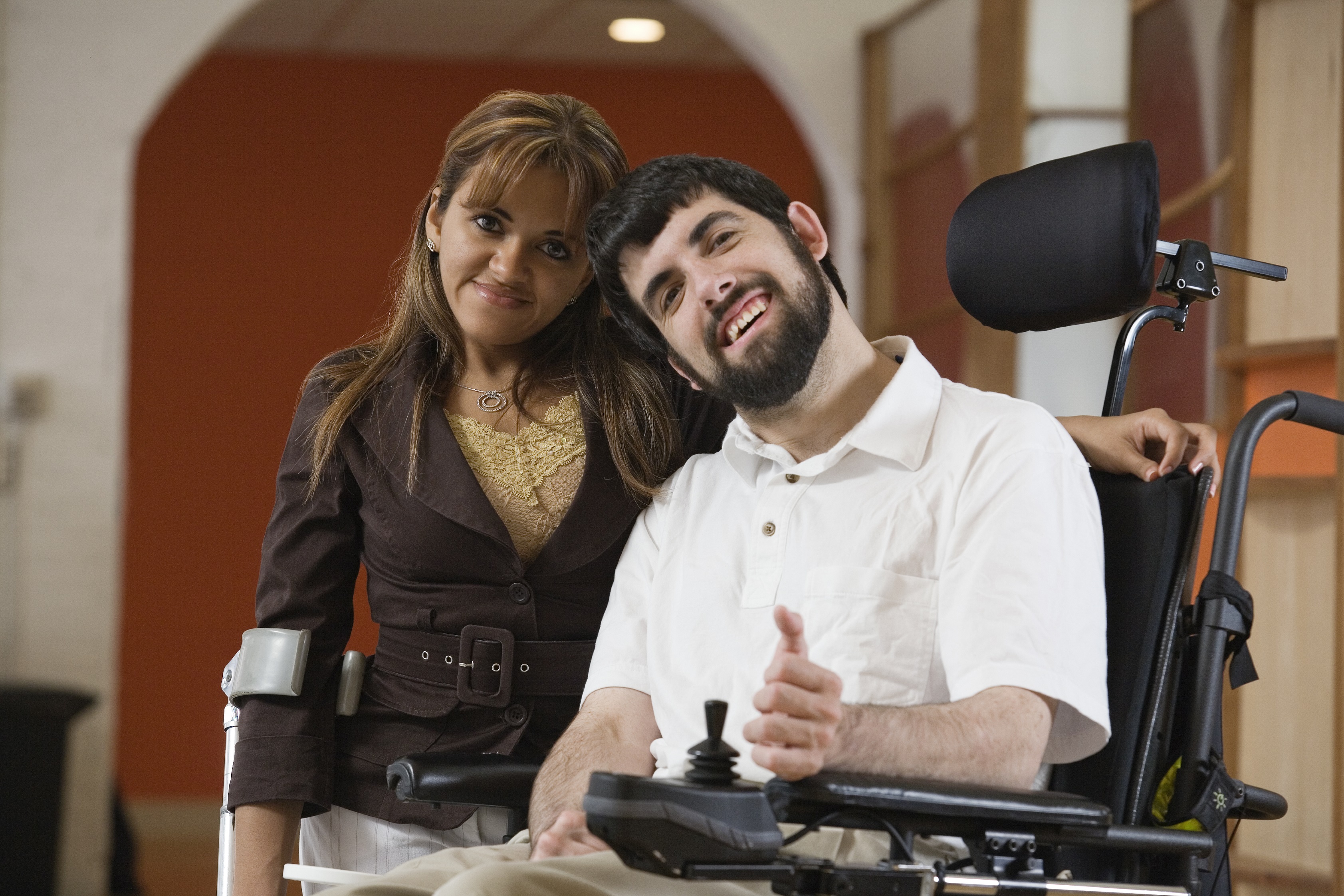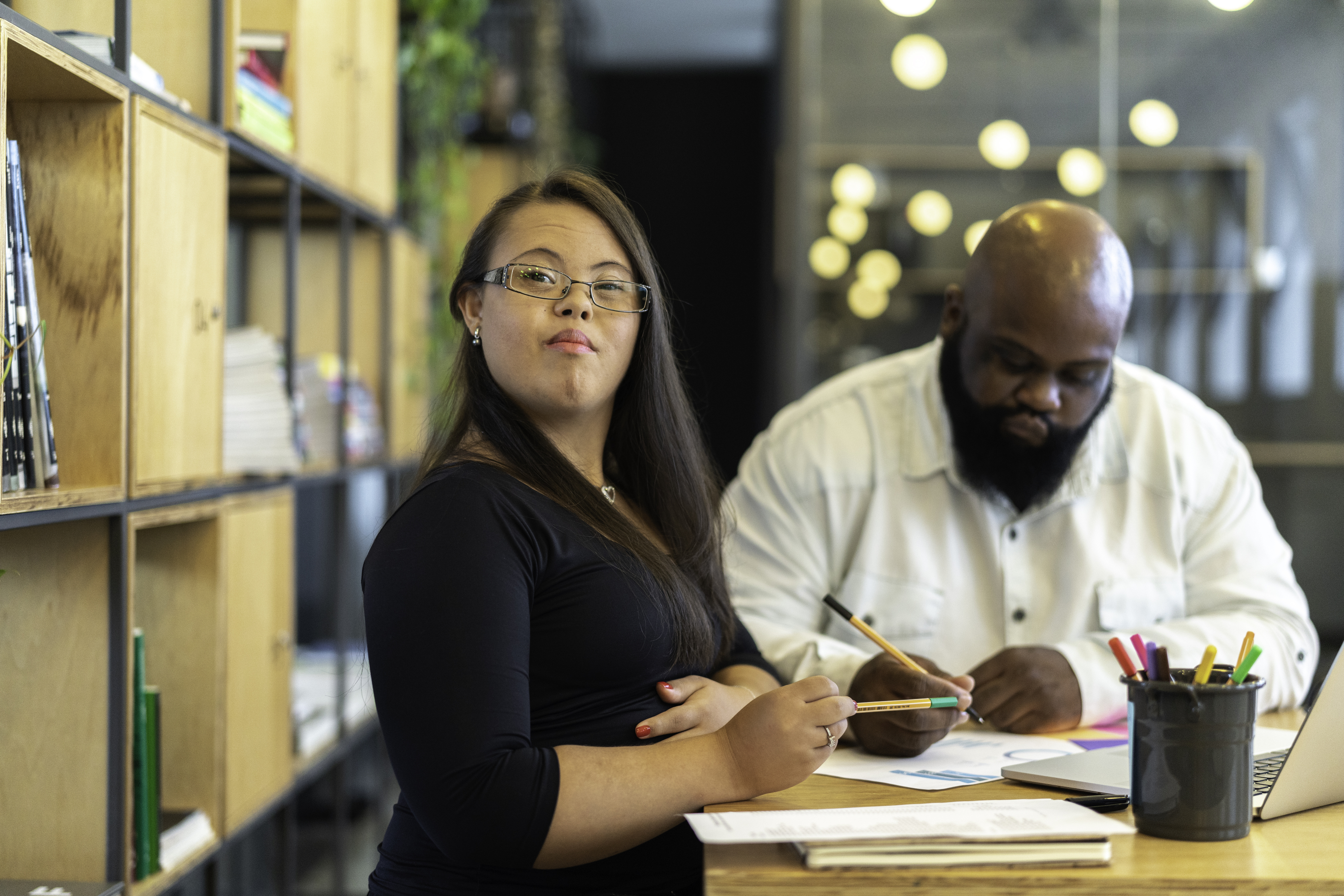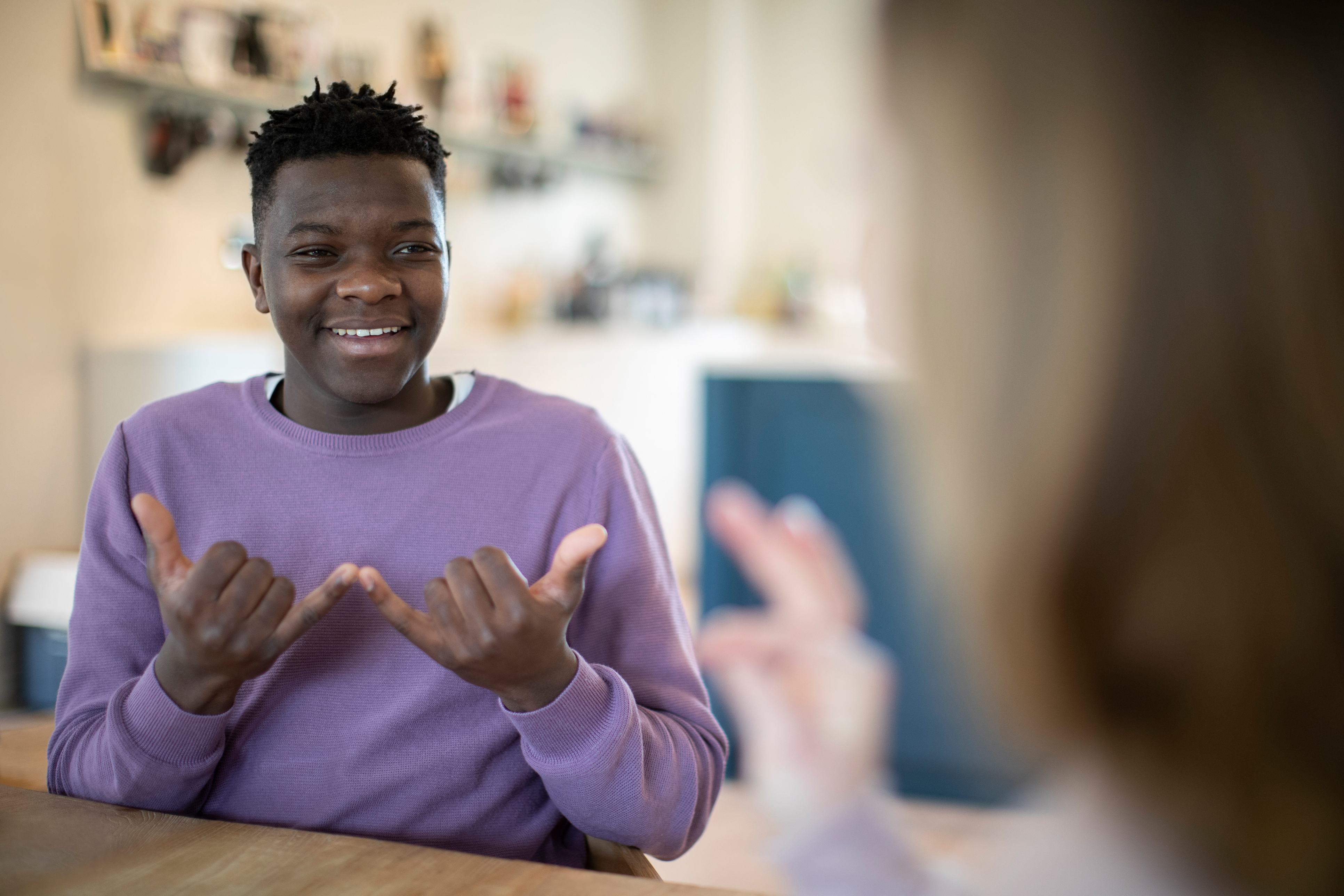 "We believe that public-private partnerships can demonstrate the power of matching workers with disabilities to visionary employers." – Lance Robertson, ACL Administrator and Assistant Secretary for Aging
The Problem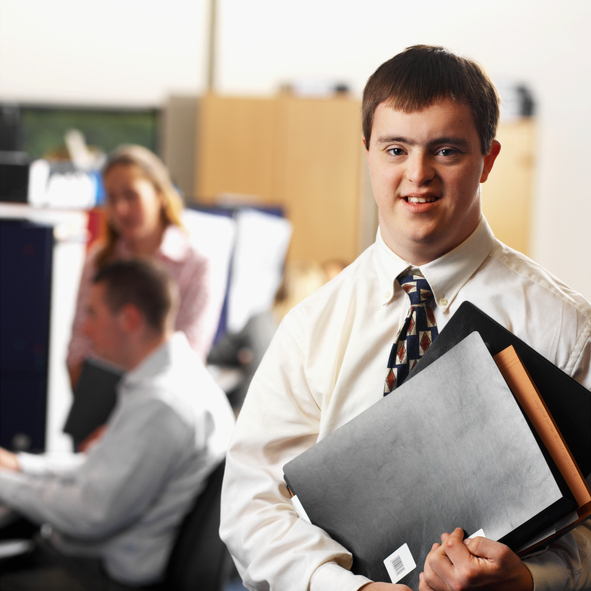 A diversified workplace is good for the bottom line, yet people with disabilities have historically been left out of the workforce. The labor force participation rate for people with disabilities is about 33.3% compared to 77.6% for those without disabilities. 
Research shows that firms that employ and support workers with disabilities have 28% higher revenue and 30% higher profit margins than peer businesses that do not. Inclusive employers report higher overall employee morale and higher retention rates of workers with disabilities. Research also reveals that people with disabilities are healthier and happier when they have the opportunity to work.
Hiring and retaining workers with disabilities is good for everyone. However, businesses that want to diversify their workforce don't always know how to create talent pipelines that include people with disabilities.
The Challenge
In November 2019, the Administration for Community Living invited American businesses and other entities to compete for $380,000 in cash prizes to help them expand their recruiting and retention programs to better include workers with disabilities (particularly people with intellectual and developmental disabilities).
From more than 50 competitive proposals, ACL selected five first-phase winners. ACL was impressed by the leadership qualities displayed in every proposal and the creativity among the applicants as they worked to address this critical economic issue. The five innovative models that were selected have attributes that will allow them to be shared to help businesses across the country reach a wider talent pool and to create more opportunities for employment for people with disabilities.
The winners will now refine their models and continue to compete for the $60,000 phase two prizes and the $100,000 grand prize.
The winners of the first phase of the challenge competition, and the innovative models they propose, are:
Phase 1 Winners
The ARC Southwest Indiana
The Arc Southwest Indiana, Toyota Motor Manufacturing Indiana (TMMI), and the Indiana Office of Vocational Rehabilitation Services are joining forces to create an inclusive job pipeline for people with disabilities in Indiana. The internships at TMMI offer job training and support to people with disabilities for positions ranging from small sub-assembly, to body welding, inspecting, and equipment operation. The Indiana Office of Vocational Rehabilitation Services will fund short-term housing for in-state interns. The program starts interns in a transitional training center and then moves to finding them jobs with TMMI and their vendors and suppliers nearby. The program will continue to work with the individuals after they are hired to help them advance and move on to higher paying careers with benefits. Visit Arc Southwest Indiana for more information on this innovative opportunity.
FALA Technologies
FALA Technologies Inc., a manufacturing and engineering design firm located in Kingston, NY, is collaborating with the Resource Center of Accessible Living (RCAL) and the Council of Industry, the Manufacturers Association of the Hudson Valley region of New York. The pilot program is aimed at preparing youth and adults with disabilities for jobs in advanced manufacturing. The program uses the YouthBuild work readiness training program to train and certify that individuals with disabilities are prepared for internship placement. Pilot participants will learn the skills they need to gain sustainable employment in manufacturing. Participants receive employment coaching that connects them with available job opportunities. For more information, visit FALA Technologies Inc.
Kennesaw State University
Kennesaw State University (KSU) and disABILITY LINK in Georgia are implementing the Welcoming INclusive Growth to Soar (WINGS) program. This program addresses workforce readiness, recruitment, and retention for people with intellectual and developmental disabilities (IDD). WINGS recruits students with IDD participating in KSUs Academy for Inclusive Learning and Social Growth. Program participants receive either paid internships or full-time employment. The program also will create an affinity group on campus of employees with disabilities and allies as a means for support and retention KSU is partnering with the local Center for Independent Living, disABILITY LINK, to provide employment support. Visit Welcoming INclusive Growth to Soar (WINGS) for details.
KPMG
KPMG, a large professional services firm teams up with Melwood, a Maryland based disability service agency to train neurodiverse candidates for jobs in the cybersecurity industry. The program will use existing resources from Melwood's abilIT program, including soft skills training, technical instruction, job placement assistance, and job coaching. The proposal model contains technical training and soft skills development for individuals with disabilities and an à la carte fee-for-service program in which other businesses can participate, where businesses select components that fit their needs such as recruitment, training, placement, and retention support. Program participants are also prepared to sit for A+, Network+, and Security+ certifications that may lead to entry-level positions in cybersecurity.
Mentra
Mentra, in partnership with the Autistic Self Advocacy Network, and the Georgia Council on Developmental Disabilities, is creating a digital hiring platform for jobseekers and employers interested in placing neurodiversity at the core of recruiting. Mentra's digital platform is intended to serve both recruiters and neurodiverse applicants. Job-seekers complete a single onboarding experience to create their profile, complete with their strengths and constraints. Employers post job requirements for the roles they are seeking to fill with inclusive talent. By using an intelligent matching algorithm, the platform connects employers to capable, qualified candidates well-suited for the roles they post based on four dimensions: personality, career background, strengths and interests, and environmental preferences. Visit Mentra for more information.
Deadlines
November 22, 2019 – Proposal submission period opens.
February 14, 2020 – Last day to submit proposals.
An Example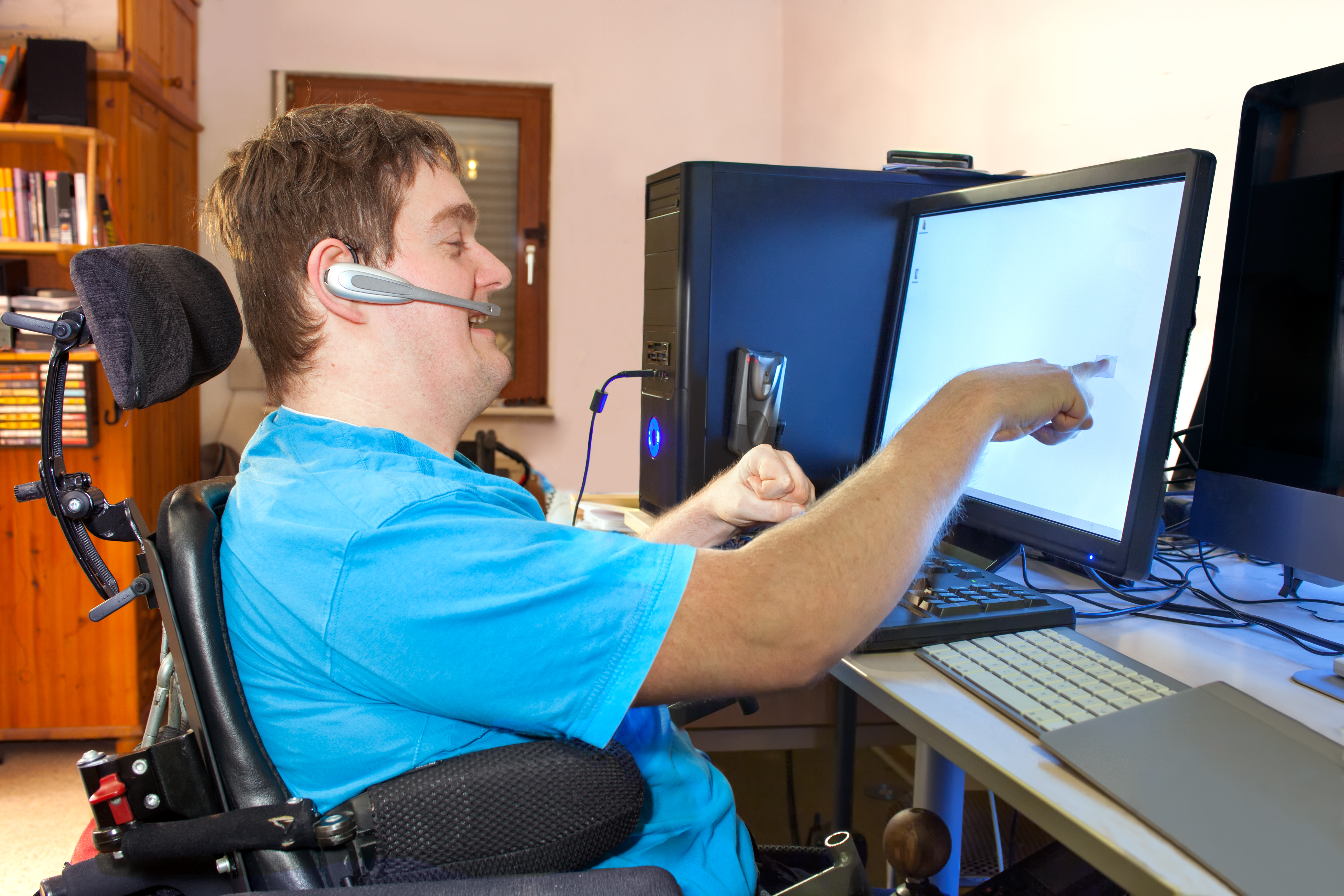 Technology firms have worked in a number of ways to establish talent pipelines for workers with disabilities. One company is now partnering to bring qualified candidates into the workplace for a week-long academy of training that involves technical exercises. This simple model is helping the company establish a talent pipeline that can result in the hiring of workers with disabilities.
How to Submit a Proposal
To submit a proposal, click here.
Questions?
If you have questions or want to learn more, please email aod@acl.hhs.gov.