March 6, 2019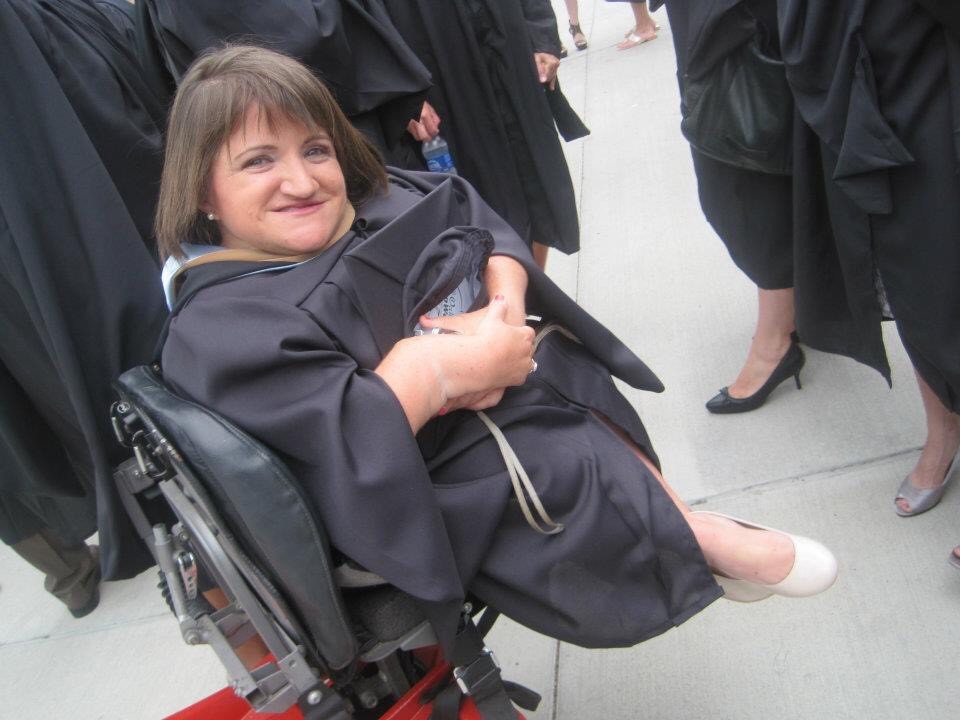 At ACL, we believe that people of all ages, with and without disabilities should be able to live, grow, learn, and work side by side. Community living makes all of us, and our shared future, stronger. Our mission is to make it possible for all people.
To that end, we administer programs that tackle a lot of the problems faced by older adults and people with disabilities that can make community living difficult.  Some of these programs provide services and supports, while others focus on research, training and education, and innovation. Most do more than one of these, and a few do all of them.  They look different in many ways, but they share a common foundation – a focus on setting high expectations for all.
We know that high expectations are crucial to making community living possible for people with disabilities. This is even more important for people with developmental disabilities, who often face even greater challenges and barriers to inclusion.
Expectations of parents, doctors, and teachers, along with those of our friends, employers and others in our lives, help set the stage for what we achieve in life. Perhaps most important, they help shape our expectations for ourselves -- which ultimately determine our futures.
I know this better than many. 
Growing up with brittle bones, I wasn't always eager or encouraged to take risks or to push myself into uncomfortable situations. As a child, I worried I would get hurt or into a situation I couldn't get myself out of. My family and I often struggled to put those fears aside. We didn't quite know how to support and challenge a kid like me – a kid with a significant disability—to set the same kinds of ambitious goals for my education and career that my classmates at school and my older siblings were setting.
Fortunately, I had many teachers and mentors who helped my family and me think bigger, including Dan, a boss from early in my career. 
One day, as a meeting was wrapping up, that boss asked me an unexpected question:
"What are you doing?"
I looked at him, not really sure what he was talking about.
"… with your life," he added. "What's the plan?"
 I was still confused, so he helped me out.
"Business school. You should think about going to business school."
 My first thought was, "Doesn't he get that people like me don't go to graduate school?" But when I started to explain why I couldn't, he didn't give up. Instead, he invited me to his office to go over schools I should apply to. 
In that moment, Dan saw what I couldn't. He saw what I was truly capable of achieving. And, thankfully, he stood ready to help me find the courage and confidence I needed to succeed.
Again and again, he was there to set the bar high – for the schools I applied to, the courses I took, and the internships I went after.
A few months into business school, during one of our weekly calls, he issued another challenge.
"Hey, driving," he said. "It's time."
I am sure I tried to tell him that he didn't understand, that I could never do it. But Dan saw the way forward, and he helped me see it, too.
I got my driver's license that summer. And through these experiences, I began to see the world, and my opportunities in it, much differently.
I am honored to work with programs that demolish barriers and empower people with disabilities to set and accomplish ambitious goals that lead to living and thriving in communities across our nation. I am proud of the work we are doing together to support families in raising their children with disabilities to dream big dreams and achieve them.
I saw this up close when I recently visited an early childhood center with Deputy Secretary Eric Hargan. The center is partnering with the Georgetown University Center for Excellence in Developmental Disabilities to create an inclusive environment where children with disabilities learn and get services alongside peers without disabilities. Everyone – the center's staff, the children's parents, and the service providers – work together to set a high bar for all children.
And I saw it last week when I visited the Center for Independent Living in Central Florida which is  providing mentoring, job coaching, and on-site training to individuals with disabilities who are starting their careers, getting their first job offers, learning about supports and accommodations that can maximize their job performance, and planning for a lifetime of working hard. As my own experience illustrates, that mentoring – having someone push you to achieve more than you think you can – can be life changing. I am proud of our work to connect people with disabilities to those mentors, particularly peer mentors, who personify the possibilities people otherwise may not see for themselves. 
Developmental Disabilities Awareness Month kicked off on Friday, and throughout the month, we are joining the DD network in highlighting the benefits we all share when people with and without disabilities come together to form vibrant, diverse communities. I invite you to join us – the DD Awareness Month web page can help you get started.
 I also hope you will join us in in raising the bar and setting higher expectations for yourself, those around you, and your community. Together, we can knock down barriers – both seen and unseen – and make our vision of community living for all a reality.