December 6, 2018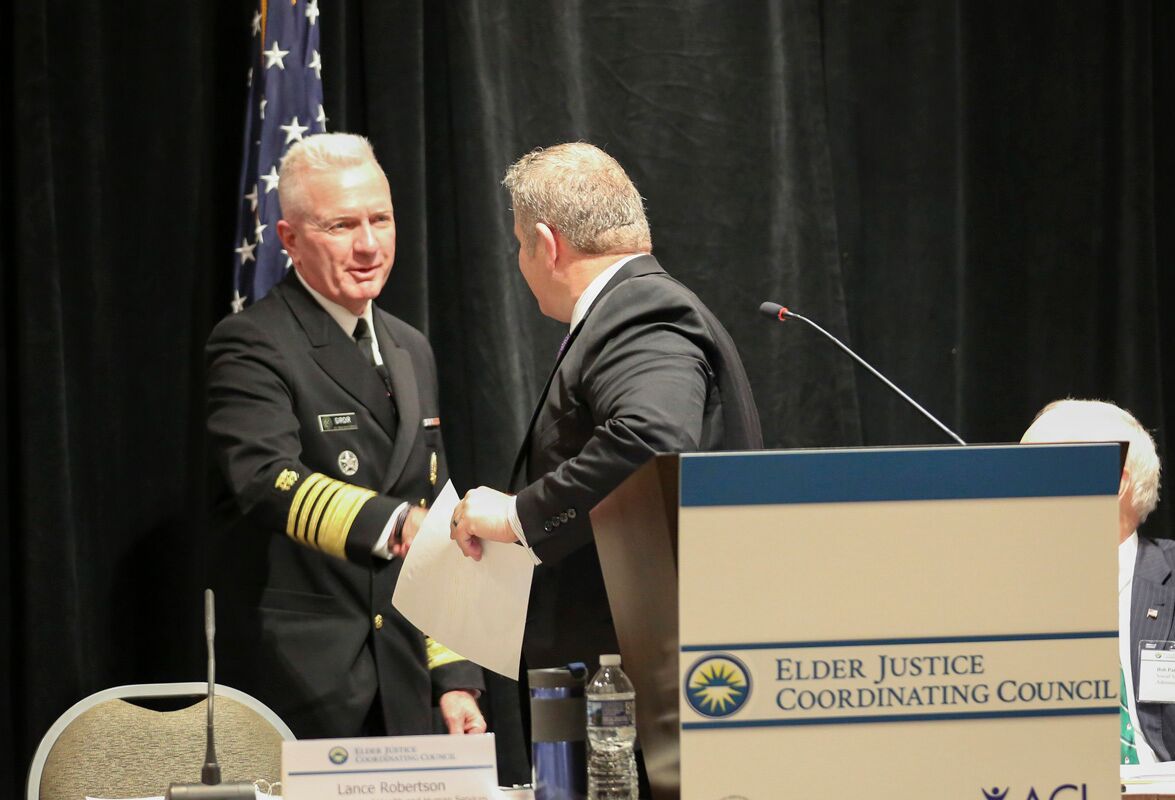 What is the point of offering the highest quality medical care or support services if they cannot be accessed by those who need them the most? 
This was the question posed by Dr. Jason Burnett of The University of Texas Health Science Center at Houston during today's meeting of the Elder Justice Coordinating Council (EJCC), which I had the privilege of chairing. The EJCC brings together leaders from across the federal government to address issues of elder justice nationally. Council members include the leaders of federal departments, agencies, and entities administering programs related to elder abuse, neglect, and exploitation.
Today's meeting focused on the unique challenges to advancing elder justice in rural and tribal communities. Last month, I had the privilege of participating in the Department of Justice's Rural and Tribal Elder Justice Summit in Des Moines, IA which provided important context and information for today's discussion. Americans in rural communities often face greater risk of isolation and have access to fewer support services.
Dr. Burnett highlighted the emerging role of tele-health and tele-medicine in helping people in rural communities access medical and social support services. For example, the TEAM- Forensic Assessment Center Network allows Houston-based geriatric and elder abuse experts to connect with Adult Protective Services (APS) caseworkers and their clients across the state. One key to the program's success is the use of virtual in-home client assessments conducted via Apple's FaceTime service. The Department of Veterans Affairs is also taking advantage of technology to allow older veterans to access their Gerifit exercise program virtually.
The committee also received an update on the opioid crisis and its impact on older adults from HHS Assistant Secretary for Health ADM Brett P. Giroir. ADM Giroir described the opioid epidemic as "the most important and challenging public health crisis of our time" and noted that it effects Americans of all ages. ADM Giroir also reviewed the five point plan announced by Pres. Trump to combat opioid abuse, misuse, and overdoses and spoke about the importance of addressing inappropriate prescribing in a way that does not deny necessary medications to those experiencing pain.
The connection between elder justice and topics like the opioid epidemic and tele-medicine may not be obvious at first glance, but we know that the factors that contribute to elder abuse are complex, and our response to it must be multi-faceted. Over the coming weeks we will be asking you to share your thoughts on the EJCC's priorities moving forward. I hope you will share your perspectives and experiences with us.
I am encouraged by the growing recognition of elder abuse as a problem we must all work together to end. On Friday, the front page of USA Today highlighted new data on elder abuse from ACL's National Adult Maltreatment Reporting System, and this summer, the Senior Safe Act became law. The new law encourages financial institutions to report suspected abuse to the proper state or federal law enforcement authorities with the promise of immunity for those who undergo training and report suspect elder financial exploitation in good faith.
I am heartened by the work that my colleagues across the federal government, and so many dedicated front-line professionals, are doing to advance elder justice. Thank you for standing up for the right of all Americans to live with dignity at any age.