June 6, 2018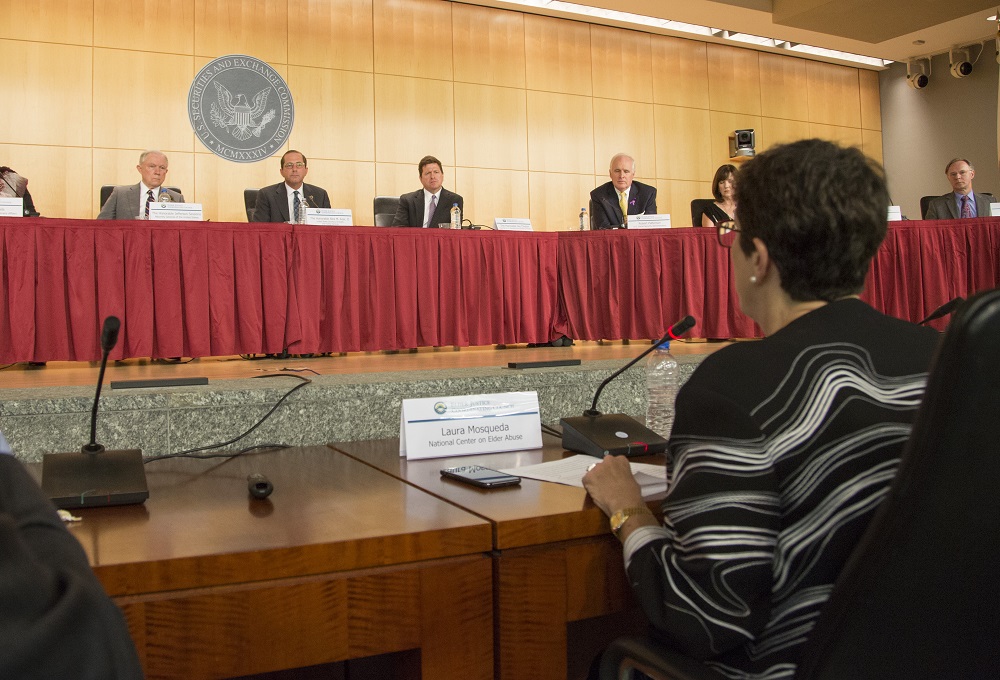 In nine days, we will join the world in commemorating World Elder Abuse Awareness Day (WEAAD). Elder abuse is, by definition, abuse that affects older adults, and yet every year on WEAAD I see people of all ages coming together to take a stand against elder abuse. This is because elder abuse doesn't just affect the person being targeted. Friends, family members, and neighbors all feel the effects. It affects anyone who is, or hopes one day to be, an elder living in a community where they are treated fairly and equally. And ultimately, it affects all of us, because at elder abuse strikes at our core values, which are predicated on human dignity and the right of all people to live their lives without fear of harm.
Similarly, opioid addiction doesn't just affect the person experiencing addiction. It affects everyone around them, and as we are seeing across the country, it can have devastating effects for the entire community.
And when these two issues overlap, the results can be heartbreaking.
Yesterday at the spring meeting of the Elder Justice Coordinating Council (EJCC), Dr. Laura Mosqueda shared the story of a hospice patient she treated many years ago. The patient was in great pain and Dr. Mosqueda, who now serves as Dean of the Keck School of Medicine at USC and Director of the National Center on Elder Abuse, was doing everything she could to help. She was baffled because increasing dosages of morphine weren't helping with her pain. The answer came from a blood test -- the patient had no morphine in her system. She was in pain because someone else was stealing her medication.
Sadly, while the connection between substance abuse and the abuse of older adults has been known for decades, stories like this one have become more common in recent years as our country confronts a crisis of opioid addiction. The overlap was the primary focus of today's EJCC meeting.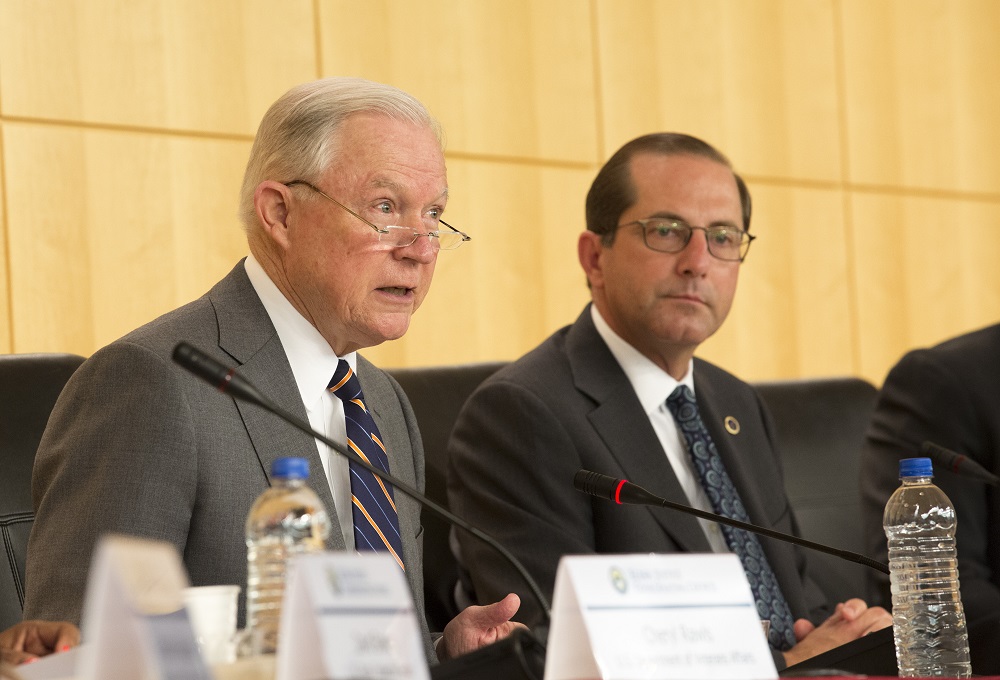 The meeting brought together leaders from a dozen federal departments and agencies to coordinate efforts to combat elder abuse and discuss the latest developments from the field. I was honored to be joined at the meeting by U.S. Secretary of Health and Human Services Alex Azar, U.S. Attorney General Jeff Sessions, and our gracious host Jay Clayton, Chairman of the U.S. Securities and Exchange Commission.
"We know that some older adults abuse opioids themselves and that many others also experience abuse, neglect, and exploitation by others as a result of opioid addiction," said Azar. "Across HHS, we're looking at approaches to help communities across our country that are suffering from addiction, including ways to support (Adult Protective Services) as they develop effective ways to prevent, detect and remediate the harm caused by opioid abuse"
"We will continue to prosecute the fraudsters, the crooked doctors, and the traffickers who are doing so much damage across this country and across all age groups," Sessions noted. "I am confident that together we can put an end to this epidemic and ensure that every senior has the safety and peace of mind that they deserve."
It is clear that the elder justice community needs to be prepared to address the increased cases of elder abuse resulting from the opioid crisis. It is also clear that the needs of older adults must be considered in any community response to the opioid crisis. The opioid epidemic is putting new pressure on social service programs like state Adult Protective Services and they often lack the preparation or resources to fully address the increased demand.
The EJCC meeting also was an opportunity to reflect on the progress we have made in the nine years since the body was established and look to the future.
There was great excitement about the improvements we have made, and continue to make, in cross-agency collaboration on elder justice research, information dissemination, and data collection. In February, the Department of Justice brought the largest elder fraud enforcement action in American history against over 200 defendants who are accused of stealing more than half a billion dollars from more than a million older Americans. Two new laws approved by Congress and signed by President Trump over the last year, the Elder Abuse Prevention and Prosecution Act and the Strengthening Protections for Social Security Beneficiaries Act of 2018, are offering new opportunities to protect and empower elders. We look forward to sharing more on the laws soon. These are just a few examples of developments we touched on at the meeting.
The Elder Justice Coordinating Council is a potent illustration of how much we can accomplish working together.  But you certainly don't have to be in government to be part of the elder justice movement. Anyone can work across disciplines and generations to make a difference, here are 12 ideas.
Please join us in observing World Elder Abuse Awareness Day on June 15, as we reflect on how far we have come and look ahead with renewed energy and clarity on what remains to be done to ensure justice for all Americans. Find an event near you or tools to plan your own commemoration.
Elder abuse affects all of us, and we all have to work together to end this human rights tragedy. Can I count on you to join the movement?