June 15, 2017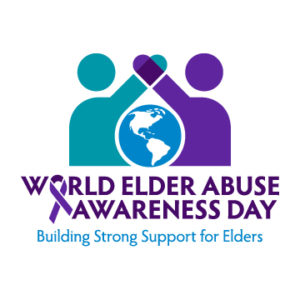 Today, we join communities around the world coming together to commemorate World Elder Abuse Awareness Day and shine a light on the need to combat elder abuse. As we think about how each of us can advance elder justice, I find it helpful to consider a three-pronged approach.
First, we must reaffirm the inherent value and dignity of each and every older adult in our community and commit to challenging ageism in all of its forms.
Second, we must develop and strengthen the supports that empower older adults to participate in the community.
Finally, we must work together to provide a coordinated and robust response to cases of abuse, neglect, and exploitation.
This approach has guided us at ACL as we have built out new programs and funded new resources to prevent and respond to elder abuse. On this otherwise solemn day, the good news is that I see growing momentum to combat elder abuse.
This momentum can be seen in the events, trainings, film screenings and more being held today around the world. You can share your photos with us by including #WEAAD when you post.
In Washington DC, we are also seeing momentum. Earlier this week, Acting ACL Administrator Dan Berger and I joined leaders from a dozen federal agencies to reaffirm our commitment to elder justice and map out ways we can work together toward this goal. We see the fruits of the Elder Justice Coordinating Committee's (EJCC) work in exciting new cross-agency collaborations.
For example, last year the Consumer Financial Protection Bureau partnered with the Department of Justice, the U.S. Postal Inspection Service, several other federal agencies, and Meals on Wheels America on a campaign raising awareness about mass mailing fraud. As part of the campaign, volunteers delivering meals to older adults also handed out placemats with consumer protection tips.
We also see growing momentum in congress, where Republicans and Democrats are coming together to brainstorm solutions that address elder justice and even forming a new bipartisan caucus dedicated to promoting elder justice.
And earlier this week, ACL announced three new Elder Justice Innovation Grants to explore outcomes data and reduce harm for adults experiencing maltreatment as well as best practices in Adult Protective Services administration.
As we commemorate WEAAD, we must remember to lift up the voices of those who have faced and witnessed abuse, neglect, or exploitation. At the EJCC meeting this week, we heard from Martin and Heidi McKeever. The McKeevers are caregivers for Heidi's mother, and witnessed the impact of elder financial exploitation first hand when another family member took advantage of her role as a family guardian.
At the meeting we were also reminded that people with disabilities of all ages can also face shocking rates of abuse, neglect, and exploitation as we heard from Patty Quatieri. Quatieri, who lives with a developmental disability, experienced sexual violence over 30 years ago. Her experience led her to become an advocate for survivors of abuse. She told us that as she has gotten older, she has come to recognize the parallels between the abuse faced by adults with disabilities and the abuse faced by older adults and the need for our communities to work together to address these issues.
The voices of Quatieri and the McKeevers remind us of the devastating impact abuse, neglect, and exploitation can have on people and their families, and reminds us why today, and every day, we must take a stand against elder abuse.
Comments
It's heartening to note the powerful spotlight that is shed by this message. Step by step- we will get there. We must all do our part.