March 18, 2022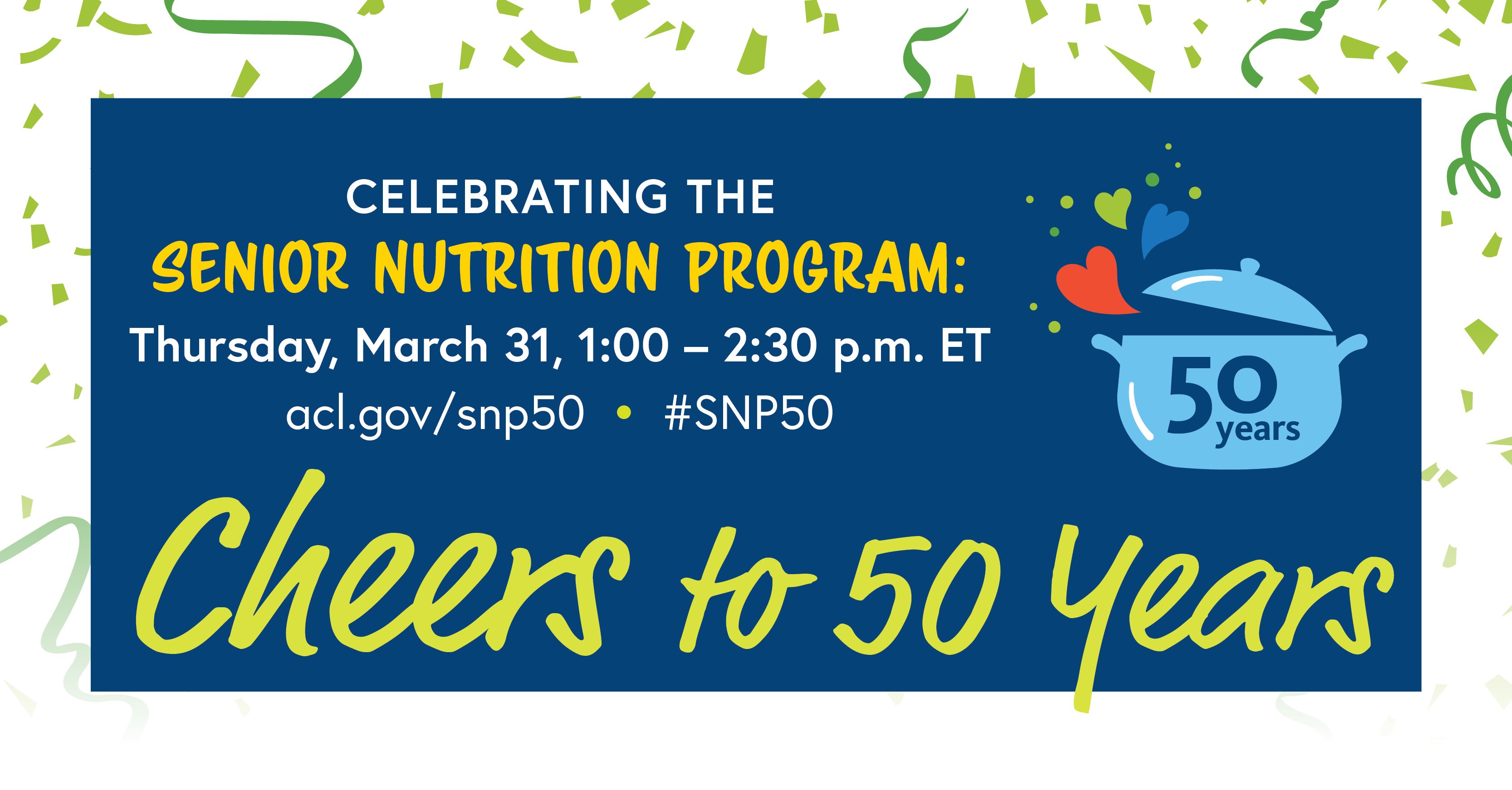 Join us to Celebrate the Senior Nutrition Program
Since 1972, the national Senior Nutrition Program has supported nutrition services for older adults across the country. Funded by the Older Americans Act, local programs serve as hubs for older adults to access nutritious meals and other vital services that strengthen social connections and promote health and well-being.
To celebrate the program's 50th anniversary, ACL invites you to a special virtual event on Thursday, March 31, from 1:00 to 2:30 p.m. ET.
This event will bring together members of our network from the local, state, and national levels to look back on the accomplishments of the past 50 years and look ahead to the future. Don't miss an awards ceremony recognizing program champions, the debut of a new program video, and remarks from ACL's Acting Administrator and Assistant Secretary for Aging Alison Barkoff and Deputy Assistant Secretary for Aging Edwin Walker.
We hope that you will join us in celebrating this important milestone!
This event will be captioned. Additional accommodation requests can be submitted via the event registration page.
---
Visit ACL's Senior Nutrition Program 50th Anniversary website at acl.gov/snp50 and join the conversation on social media: #SNP50.